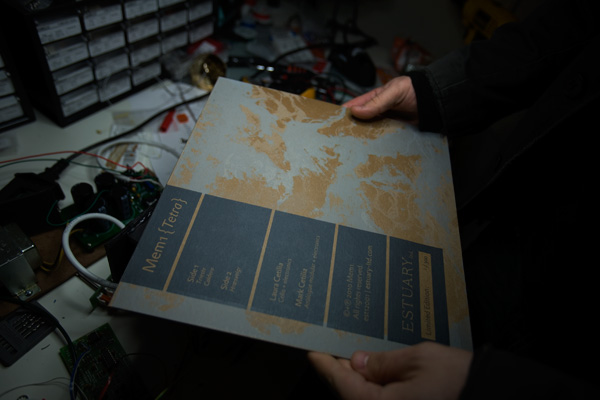 Sales / Distribution
In addition to direct sales through the Estuary Ltd. Shop, our releases may be purchased through
Art into Life
(Japan),
Metamkine
(France),
Norman Records
and
Stashed Goods
(UK),
A-Musik
and
No Man's Land
(Germany),
Soundohm
(Italy),
Aquarius
,
Armageddon
,
Experimedia
and
Winds Measure
(US). If you are a store or distributor and are interested in carrying our titles, please contact us for per unit costs at:

General Information

Mailing List
To sign up for our mailing list,
please enter your email address below:
Facebook
facebook.com/estuaryltd

Soundcloud
soundcloud.com/estuary-ltd

Mailing Address
Estuary Ltd.
P.O. Box 3274-09
Providence, RI 02909

Demo Policy
Estuary accepts demos, but only in the form of physical media via the postal address above. Please be sure to drop us a line to let us know that a package is on the way so we don't miss it. Do not send us anything via registered mail, and don't send sound files as e-mail attachments or links to downloadable / streaming audio. Note that we won't be able to return anything you send us, and that our release schedule is currently full. We make every effort to listen to all the submissions we receive, but we often find ourselves overwhelmed by life itself, so don't be upset if you don't hear back from us. It's not you, it's us. Thanks for understanding.

Art / Design
Design + Development: Mark Cetilia |
mark.cetilia.org
Identity Design: Marco Pinsker |
ambientgabber.nu
Mem1 / Tetra Photography: Jori Ketten |
joriketten.com


c + p 2009 – 2023 Estuary Ltd. |
estuary-ltd.com