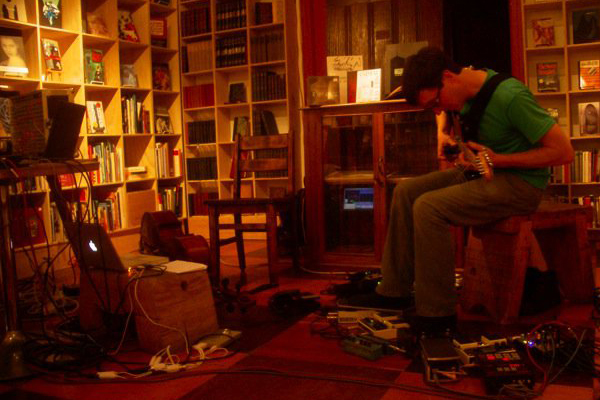 Photo: Mark Cetilia
Area C
Erik Carlson is a composer, media artist and architect based in Providence, RI. His work examines sound as an evocative presence, often acting as a marker, in the physical and mental spaces we inhabit. Since 2002 he has been recording and performing under the name AREA C, whose compositions work with timbre, texture and live loops, exploring cyclical relationships and the details of their decay over time. Improvisation plays an important part in both recordings and live performances, encompassing extended explorations of minimal rhythm and melody, drawing on remnants of other times and places, outdated and untested technologies, signals sent out but never received
In 2009, Carlson received the MacColl-Johnson Fellowship in music composition and he is currently working on new commissions for the NASA RI Space Grant Consortium and the LEF Foundation. In 2010 he composed the score for the Emmy-nominated documentary, "Witness: Katrina," which premiered on the National Geographic Channel. His permanent sound installation ("Low Rez/Hi Fi," a collaboration with architect Meejin Yoon) can be viewed at 1110 Vermont Avenue in Washington DC.
AREA C's sixth full-length CD, titled "Map of Circular Thought," was released in January 2011 on Preservation Records (Australia). Previous releases include "The Planetarium Project" on Sedimental (a double CD of four live collaborative performances at the Cormack Planetarium in Providence, RI), and full-length albums on Students of Decay, Sloow Tapes, and Last Visible Dog.
More >>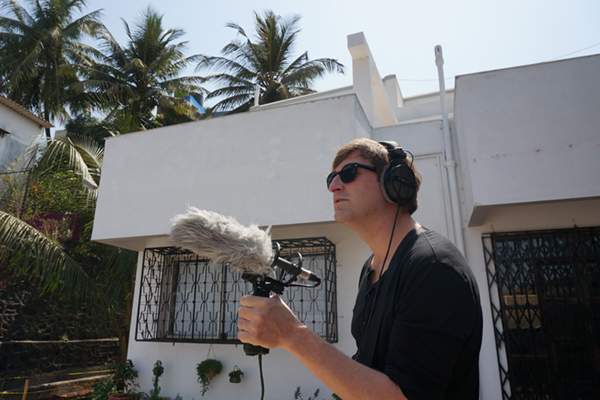 Gilles Aubry
Gilles Aubry is a Swiss sound artist based in Berlin. Informed by researches on cultural and historical aspects of sound, he creates live performances, movies and installations. His works typically explore the relational and reflexive qualities of sound and listening, while questioning problematic aspects of cultural representations.
More >>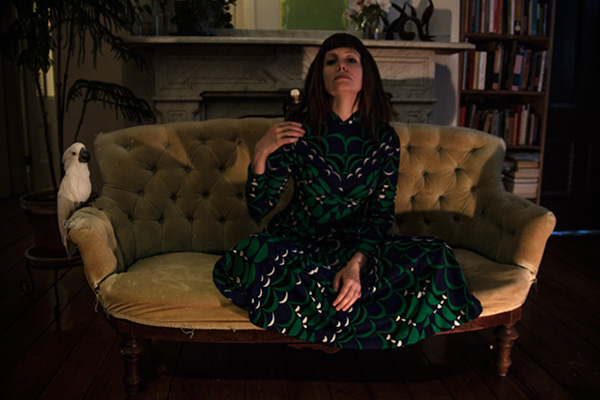 Photo: Mark Cetilia
Blevin Blectum
Blevin Blectum (born Bevin Kelley) = polyphasic avitronic wordless sonic worldbuilding, sound vision costume object spectacle. Blevin is perhaps most infamously known as one half of the recently reformed and reunited groundbreaking digital duo Blectum From Blechdom (with Kevin Blechdom / Kristin Erickson), recipients of the 2001 Ars Electronica Award of Distinction in Digital Musics for their album "The Messy Jesse Fiesta". In 2013 she co-founded the electroacoustic theatrical chamber ensemble The Traveling Bubble Ensemble with fellow sci-fi enthusiast and sibling Kelley Polar (Michael Kelley). Left to her own devices, Blevin produces turbulent electronics with a more oblique slant on the basic BFB sensation of things-not-quite-right-here, clanking, creaking grooves and anti-grooves as a coal-powered spacecraft from some poststeampunked parallel universe potentiality, puffing and straining as it struggles to reach escape velocity, conjured and bounced to the breaking/boiling point, generally fucked-with samples of everything from hand-slapped rain-drenched leaves in celestial courtship gardens and antique broken Beatnik banks to classic, utterly dancefloored, floridly dangerous disembodied-dismembered half-remembered vocals. Her work can be heard in radio plays, electronic toys, theater spaces, film/television scores, advertisements, clubs, concert halls, headphones, lost spaces and found galleries. She has released music on labels including Aagoo, Estuary Ltd., Tigerbeat6, DeluxeRecs, Praemedia, Vague Terrain, and Phthalo. In May 2014, Bevin completed her PhD in Computer Music and Multimedia from Brown University. She received a 2014 RI Foundation MacColl Johnson Fellowship for Music Composition.
More >>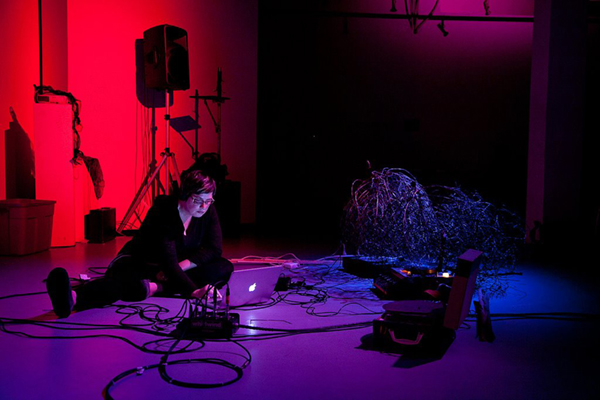 Jen Boyd
Jen Boyd is a sound artist and teacher living in Vallejo, CA. She spends time recording sounds in her environment and then arranges them into layered soundscapes. In these pieces, some sounds unfold naturally while others are processed. Jen uses a variety of different microphones to explore the textures and timbres in her environment. Many of her soundscapes seek to give depth to these delicate sounds. although her work mostly relies on 'natural' sounds she uses a wide variety of sound sources to paint sonic pictures for the listener. Jen founded Re:Sound in 2015, a sound series on Mare Island focusing on forgotten space, environment and sound. In future projects, Jen will continue to explore the depths of natural sound and their presentation as art through live performance and sound installations. She hopes to spark the interest in people of all ages to listen more closely to the environment they live in everyday.
More >>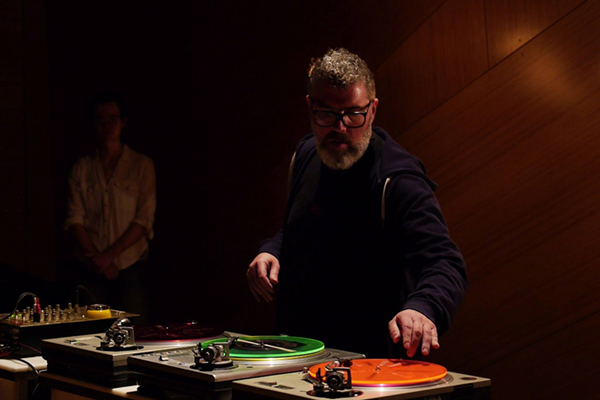 Joe Cantrell
Joe Cantrell is a musician and multimedia artist specializing in sound art, installations, compositions and performances inspired by the nexus of technology, entropy and the access to same. Using sound as a point of entry, he creates interactive systems and performative works that call attention to the effects of decay and fixity on media, technology and ownership. By re-imagining the function and meaning of media formats and processes, he highlights the incessant cycle of novelty and obsolescence inherent in the technological and our interactions with the waste these systems produce. He has performed and installed in numerous venues, including the 2005 CEAIT festival at the REDCAT Theater at Disney Hall in Los Angeles and the 2012 festival of the Society for Electroacoustic Music in the United States. Joe has also participated in residencies at Soundfjord in London, England and at the Inside – Out Art Museum in Beijing, China. Joe holds hold a BFA in Music Technology from the California Institute of the Arts, an MFA in Digital Arts and New Media from UC Santa Cruz and is currently pursuing a PhD in Integrative Studies with a focus on Systems Inquiry at UC San Diego.
More >>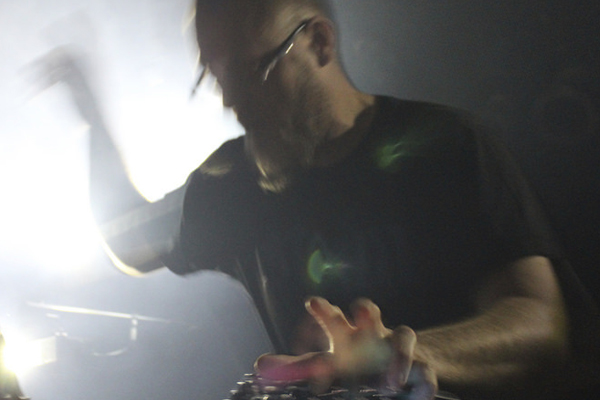 Jeff Carey
Jeff Carey makes hardcore digital noise music with a joystick a gamer keypad and an array of strobe lights. Computer based synthesis, noise, and improvisation combined with a no-safety-net aspect of gestural control makes his music totally physical and visceral. No overdubs and no backing vocals.
"He's acting on raw instinct here - he refuses the clinical approach to programming software or composing music, and strives to throw himself bodily at his machines, replacing all mechanical moving parts with human flesh, blood, and bone. In pursuit of this all-organic goal, virtually everything else is jettisoned, starting with recognisable notes or melody." -- Ed Pinsent, Sound Projector on "Impulse"
Carey studied Audio Technology at American University (1994) and computer music at the Institute for Sonology (2002). He as been honored with awards from the Maryland State Arts Council for non-classical music composition and the National Endowment for the Arts via DC Commission for the Arts and Humanities. His acousmatic and electro-acoustic works with the N-Collective have been featured in festivals in the US, Europe, and Scandinavia. He has released a number of CDs and records as 87 central (Staalplaat, JDK Productions, Universal), Office-R(6) (Lampse, +3DB), SKIF++ (Fridgesounds, LINE/12k), under his own name (CWnil, Banned Production, IO Sound) and with MoHa! (Jeff Carey's MoHa! 7" on Rune Gramophone).
More >>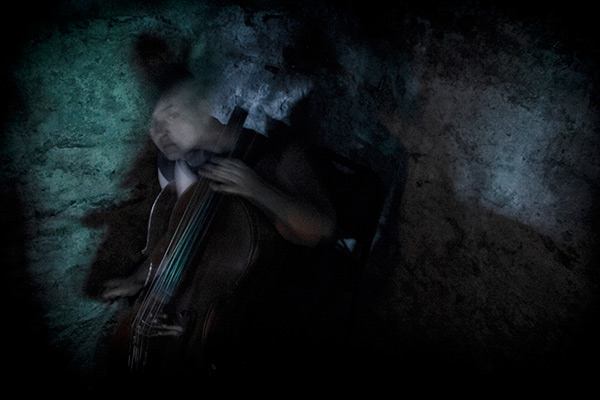 Photo: Mark Cetilia
Laura Cetilia
Born and raised on the east side of Los Angeles, Laura Cetilia leads the life of a chamber and orchestral musician, concert presenter, electronic musician, and music educator. Classically trained, Laura graduated with distinction from the School of Music at Indiana University and received her Master's degree in cello performance from Wichita State University where she was awarded a position with the Graduate String Quartet. In Spring 2011, she worked with composer David Behrman during a residency at Atlantic Center for the Arts where she also collaborated with video artist Naho Taruishi on the audiovisual piece Corner Projection No. 6. As a soloist, she is comfortable working with and without electronics, most recently at the PHI Centre in Montreal as part of a series of performances organized in conjunction with the Ryoji Ikeda exhibition. In addition to her solo work, she is a member of the electroacoustic ensemble Mem1 with partner Mark Cetilia, and performs avant-garde chamber music with violist Robin Streb in their duo Suna No Onna. Suna No Onna has premiered works by composers André Cormier, Jürg Frey and Antoine Beuger in performances throughout Canada, the U.S. and Europe. Laura is a member of the Eastern Connecticut Symphony Orchestra and New Bedford Symphony, and a Resident Musician at Community MusicWorks, a non-profit organization that provides free after-school music education programs for children in urban neighborhoods of Providence, RI.
More >>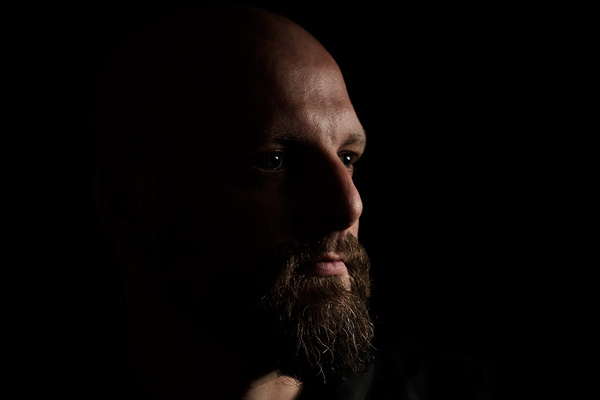 Photo: David Thomas
Mark Cetilia
Mark Cetilia is a sound / media artist working at the nexus of analogue and digital technologies. Exploring the possibilities of generative systems in art, design, and sound creation, Cetilia's work is an exercise in carefully controlled chaos. Over the past decade, he has worked to develop idiomatic performance systems utilizing custom hardware and software, manifesting in a rich tapestry of sound and image. Mark is a member of the electroacoustic ensemble Mem1 and the experimental media art group Redux, recipients of a 2006 Creative Capital grant for their Callspace installation. He received his MFA from the Rhode Island School of Design in 2008, and is currently pursuing his Ph.D in computer music and multimedia at Brown University. He has taught classes and workshops on sound, media art and programming at RISD, Brown University, TELIC Arts Exchange (Los Angeles, CA), and OpenToko (Amersfoort, NL).
Cetilia's work has been screened / installed at the Institute of Contemporary Arts (London, UK), the Ben-Ari Museum of Contemporary Art (Bat Yam, IL), R.K. Projects (Providence, RI), the Atlantic Center for the Arts (New Smyrna Beach, FL), and SoundWalk (Long Beach, CA). He has performed widely at venues including Café OTO (London, UK), the Borealis Festival (Bergen, NO), STEIM (Amsterdam, NL), the REDCAT Theater at Disney Hall (Los Angeles), Roulette (NYC), Goethe-Institut (Boston), Menza Pri Koritu (Ljubljana, SI), Issue Project Room (Brooklyn, NY), Uganda (Jerusalem, IL), the San Francisco Electronic Music Festvial, Sound of Mu (Oslo, NO) and Electronic Church (Berlin, DE). His solo sound works have been published by Iynges, Anarchymoon and Quiet Design.
More >>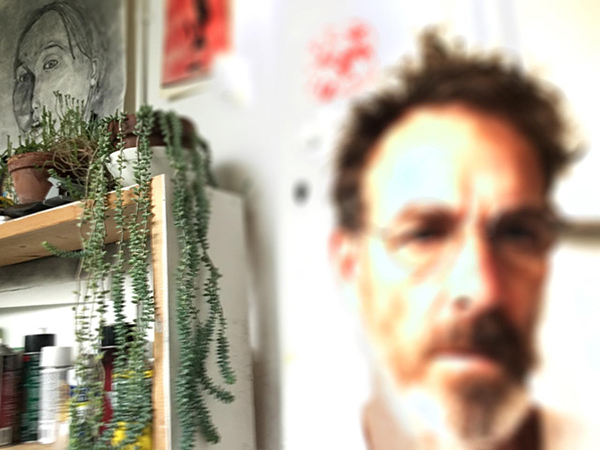 William Contino
William Contino was born in Los Angeles California and has lived and worked in New York, and London. He has been a Professor of Print Media at The School of Art and Design at Alfred University, working in both The Graduate Electronic Integrated Arts program and the Division of Expanded Media since 2003. William has worked more recently with sound and video, often collaborating with other artists, writers and musicians. He has exhibited work in galleries and museums both nationally and internationally. Most recently included in exhibitions in Beijing China and in Graz, Austria and Toronto Canada. His work is in collections both public and private, and continues a studio practice involving a variety of media, including painting, drawing, printmaking, sound and video.
More >>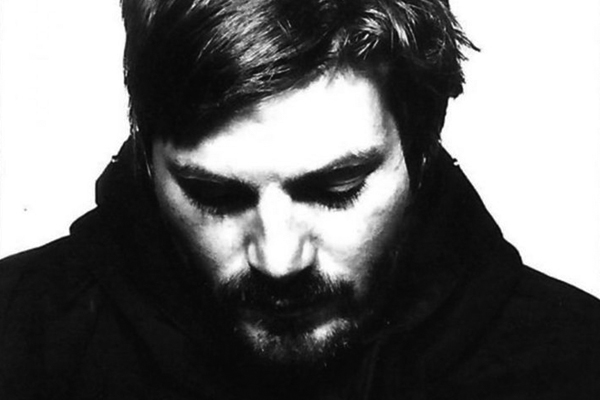 Dalglish
Chris Douglas' story reads like a lesson in the development of outsider electronic music over the past 20 years. He began throwing the first ambient techno parties in San Francisco at just 16 years old, and moved to Detroit a year later to begin working with Mike Banks (Underground Resistance) and James Stinson (Drexciya).
He relocated to Berlin in the early 2000's after being invited to support Autechre on their Confield tour (and perform at the now legendary Autechrecurated ATP Festival), and has since steadily released challenging and intense records as Dalglish, O.S.T., Scald Rougish and Seaes, all the while maintaining an elusive personal profile. He has also worked extensively in film music as having recently composed the soundtrack for the film'Out of Competition' for the 70th Venice Biennale, as well as Anna Eborn's recent film 'Pine Ridge' among others. Furthermore he is a founding member of audiovisual collective SYNKEN featuring members of Transforma.
More >>
Andrew Deutsch
Andrew Deutsch is a video and sonic artist and professor at the School of Art & design at Alfred University. He received his BFA in Video Art and Printmaking from Alfred University in 1990. He obtained his MFA in Integrated Electronic Art from Rensselaer Polytechnic Institute in 1994. In 1998 Deutsch formed Carrier Band with Peer Bode and Pauline Oliveros, producing the recordings Carrier and Automatic Inscription of Speech Melody.
More >>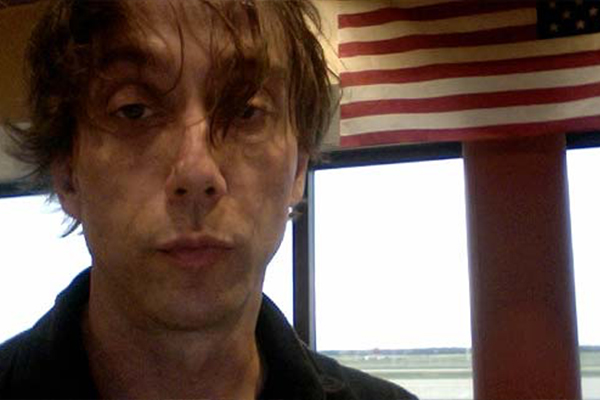 Robert Donne
Robert Donne (b. 1967) is a musician and film composer from Richmond, Virginia. He has recorded works with a variety of groups and individuals including Labradford (Kranky), Aix Em Klemm (Kranky), Spokane (Jagjaguwar), Gregor Samsa, Cristal (Flingco Sound System, Entr'acte), Pan.American (Kranky), Stephen Vitiello, and most recently Anjou (Kranky). His work as a composer includes Rick Alverson's Entertainment, which premiered at the 2015 Sundance Film Festival, and New Jerusalem (2011 Film Festival Rotterdam), as well as Daniel Carbone's Hide Your Smiling Faces (2013 Berlinale).
More >>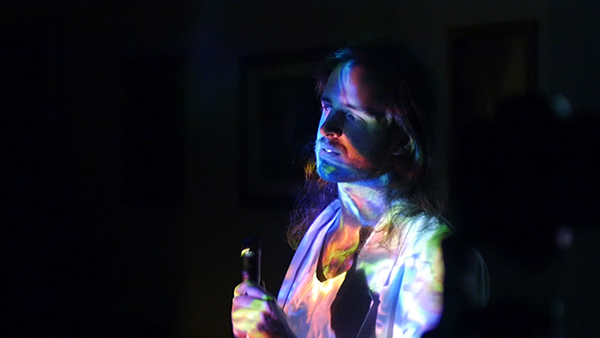 Alexander Dupuis
Alexander Dupuis is a video artist, animator and composer based in Providence. He performs as a guitarist in the Happy Valley Band and the Verdant Vibes new music collective.
More >>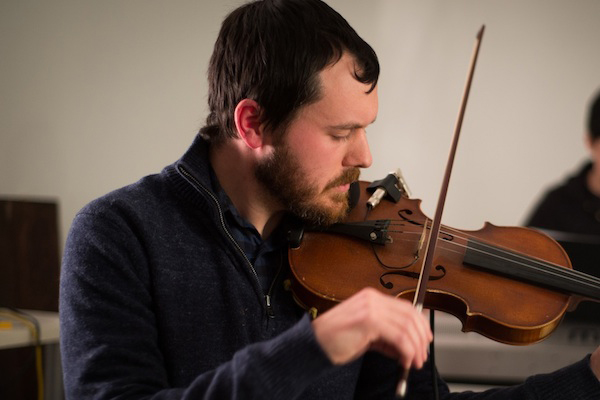 Morgan Evans-Weiler
Morgan Evans-Weiler is a Boston based sound artist, composer and educator who uses violin, electronics and other media to explore the realms of attention, stillness, stasis and listening. His solo work involves compositions, improvisations and environments that explore the physical properties of sound, the experience of space, and experimental performative practices.
Since arriving in Boston, Morgan has been actively involved in the creative music scene. He releases tapes by Boston artists on his Individual Lines label and produces shows at Washington St. Art in Somerville, MA. His current projects include the large Boston ensemble Deleuzer, a duo with Jed Speare, his solo work and the Howard Martin Quartet.
He maintains a busy performance schedule and has performed all along the East Coast and Midwest. Recently, he performed at the High Zero Festival in Baltimore in the fall of 2014. He has performed with Vic Rawlings, Nick Hennies, Dave Gross, Keith Rowe, Dafne Vincent-Sandoval, Jen Baker, JD Zazie, Andrew Eisenberg, Jack Wright, Bhob Rainey, Michael Rosenstein, Howard Martin, Jesse Kenas Collins, and many others.
More >>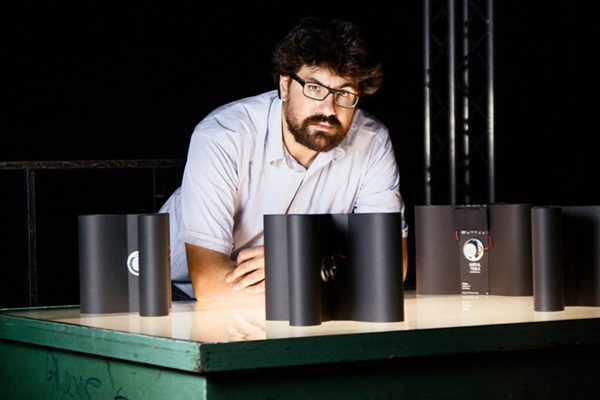 Photo: Anna Mainenti
Attila Faravelli
Attila Faravelli lives and works in Milano (Italy). In his practice he explores the relationship between sound, space and body. His solo music is released by Die Schachtel and Senufo Editions, in duo w/Andrea Belfi (Tumble) he released on Die Schachtel, on Boring Machines with Nicola Ratti and on Presto!? with the artist Nicola Martini. Together with Enrico Malatesta and Nicola Ratti he is founder of the trio ~Tilde. He presented his work in Europe, USA, Cina and South Korea. In 2010 he participated to the 12th International Biennial of Architecture in Venice. Since 2011 he curates The Lift series of experimental music concerts. In 2012 he was chosen as the italian curator for the Sounds of Europe project. He is founder and curator for the Aural Tools project, a series of simple objects to document the material and conceptual processes of specific musicians' sound production practice. Aural Tools are acoustic devices for relating sound to space, the listener, and the body in ways unavailable through traditional recorded media such as CDs or LPs.
More >>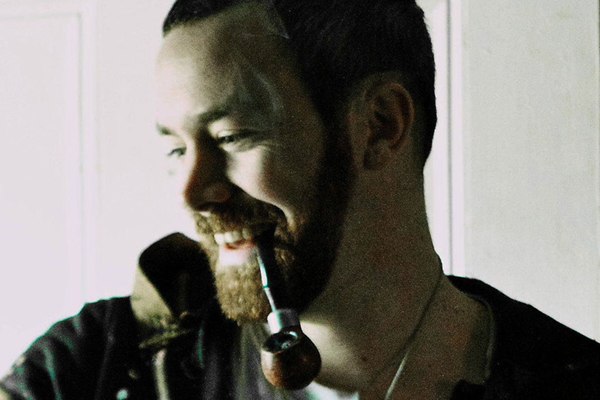 Photo: Endlessmug
Christopher Forgues
Christopher Forgues, (also known professionally as C.F. and Kites), is a musician and artist based in Providence, Rhode Island, best known for his graphic novel serial Powr Mastrs. He holds a BFA from the Massachusetts College of Art and Design.
Forgues has toured the United States several times, also appearing in Europe and Canada. Forgues employs homemade electronics, effects pedals, and altered acoustic instruments.
More >>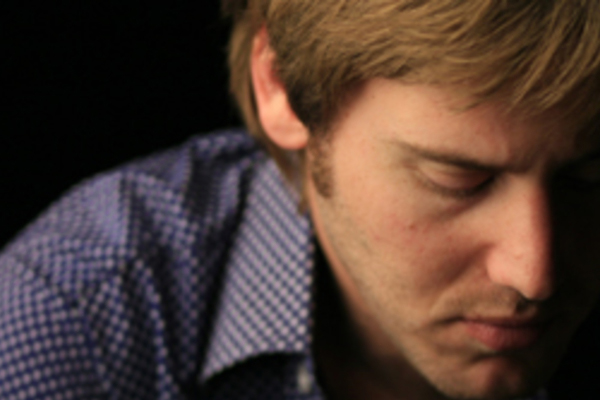 Ido Grovrin
b. 1976, Jerusalem (Israel/Palestine). Artist, Composer and Writer.
More >>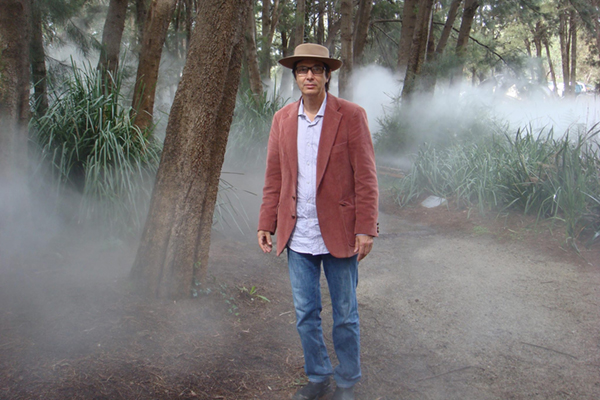 Kraig Grady
Kraig Grady is a US-Australian composer. He has composed and performed with an ensemble of microtonal instruments of his own design since 1975 and also worked as a shadow puppeteer, tuning theorist, filmmaker, world music radio DJ and concert promoter. His works features his own ensembles of acoustic instruments. His compositions include accompaniments for silent films and shadow plays. An important influence in the development of Grady's music was Harry Partch, like Grady, a musician from the Southwest, and a composer of theatrical works in Just Intonation for self-built instruments. Since meeting tuning theorist Erv Wilson, he has composed and performed in alternative tunings based on Wilson's theories. In the early 1980s Grady and filmmaker Keith Barefoot created a number of performances combining live music with silent film. In his 1989 opera War and Pieces, he used film to project stage settings as well as illustrate the inner thoughts of the live performers.
Despite the fact that the size of his instruments make touring difficult, his work has been presented at Ballhaus Naunyn Berlin (Germany), the Chateau de la Napoule (France), the Norton Simon Museum of Art, the UCLA Armand Hammer Museum, the Pacific Asia Museum, as well as numerous live performances on radio KPFK, KCRW, and KXLU. His work was also presented as part of the Los Angeles Philharmonic's American Music Weekend as well as New Music America 1985. He has been nominated four times for the LA Weekly Music Awards best uncategorizable artist and was chosen by Buzz Magazine as one of the "100 coolest people in Los Angeles". In 2007 he moved to Australia where he has performed at Liquid Architecture, The Aurora Festival and the Now Now festival.
More >>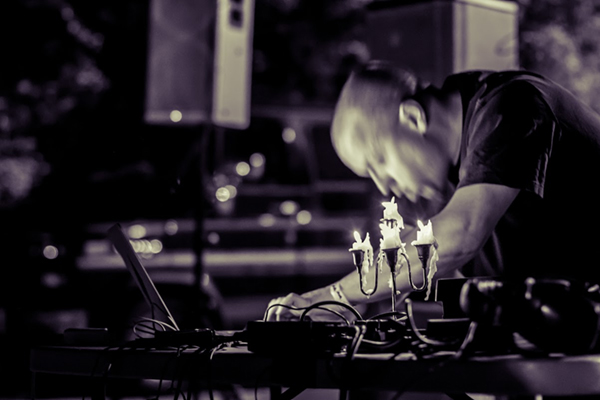 Shawn Greenlee
Shawn Greenlee is a composer and sound artist. In recent work, Greenlee focuses on generating digital audio from graphic patterns. Via computer programs of his own design, he advances new methods for interpreting visual image as sound (graphic synthesis). Further areas evident in his work include electroacoustic improvisation, spatial audio, and noise.
Greenlee's solo and group discography spans over fifty releases to date, complemented by an active practice as an exhibiting artist and sound designer. He has performed extensively across the United States and Europe, appearing on several conferences, festivals, and tours. These include New Interfaces for Musical Expression (2015 Baton Rouge, 2014 London, and 2013 Daejeon), Re-new (2013 Copenhagen), International Computer Music Conference (2011 Huddersfield and 2005 Barcelona), IN TRANSIT (2008 Berlin), and Elevate (2007 Graz), among several others.
With Joel Kyack and Dan St. Jacques, Greenlee is a founding member of the band Landed, active since 1997 and known for its experimental rhythmic noise and physically intense live performances. From 1999-2001, he performed with Six Finger Satellite. In 2015, he formed Soonhweija (Circulator), an improvisation duo with gayageum player Kyungso Park.
Greenlee is Associate Professor at the Rhode Island School of Design (RISD), where he is also the Programs Head for the Division of Experimental & Foundation Studies. In 2008, he completed his Ph.D. in Computer Music and New Media at Brown University. In 2014, he was awarded the MacColl Johnson Fellowship for music composition by the Rhode Island Foundation.
More >>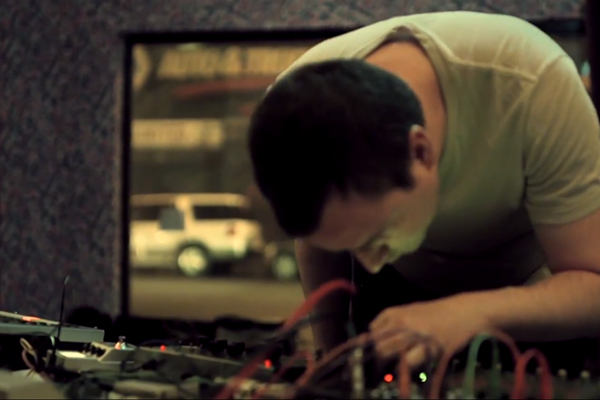 Photo: Unartig
Davey Harms
Formerly Mincemeat or Tenspeed. Started in 2005, the project used rhythmic melodic compositions made from feedback loops, in order to fake music that would more aptly be made using synths and sequencers. Now uses synths and sequencers, in an attempt to fake rhythmic melodic compositions more aptly made using feedback loops.
More >>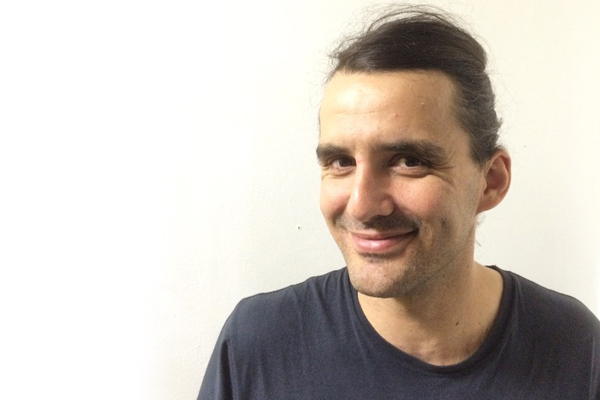 Photo: Josh Levi
Jeremy Harris
Jeremy Harris lives and works in Providence, Rhode Island. A high school drop out, he has no formal music training.
More >>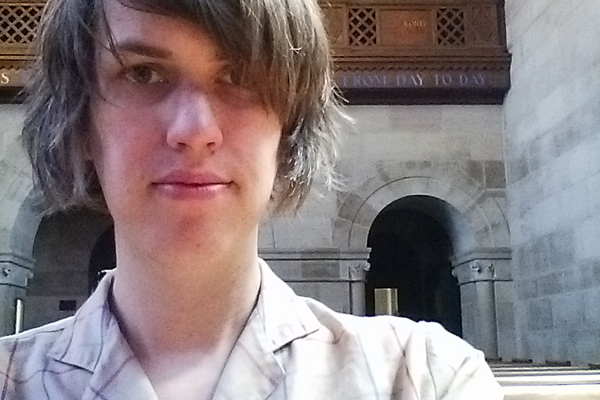 Sarah Hennies
Sarah Hennies is a percussionist and composer from Louisville, KY currently residing in Ithaca, NY. Her work is primarily concerned with an immersive, psychoacoustic presentation of sound brought about by an often grueling, endurance-based performance practice that Nathan Thomas of Fluid Radio described as, "a highly sophisticated and refined performance technique...that starts and ends with listening and encourages a different way of listening from its audience." She received her M.A. in percussion from the University of California-San Diego in 2003 where she studied with renowned percussionist Steven Schick and is also a member of Meridian, a percussion trio with Tim Feeney and Greg Stuart. Prior to relocating to Ithaca Hennies was based in Austin, TX for ten years where she performed with the Austin New Music Co-op, The Weird Weeds and a variety of other projects.
Hennies is also an interpreter of the work of other modern composers having recorded and performed music by John Cage, Alvin Lucier, Jandek, Peter Ablinger, Kunsu Shim, Jürg Frey, Ellen Fullman, Radu Malfatti, Arnold Dreyblatt and many others. Her work as both composer and performer can be heard on a wide variety of labels including Quakebasket, Senufo Editions, Accidie, Quiet Design and many others.
In 2013 Hennies also founded the record label Weighter Recordings for releasing her own work and other new and unusual music by living composers.
More >>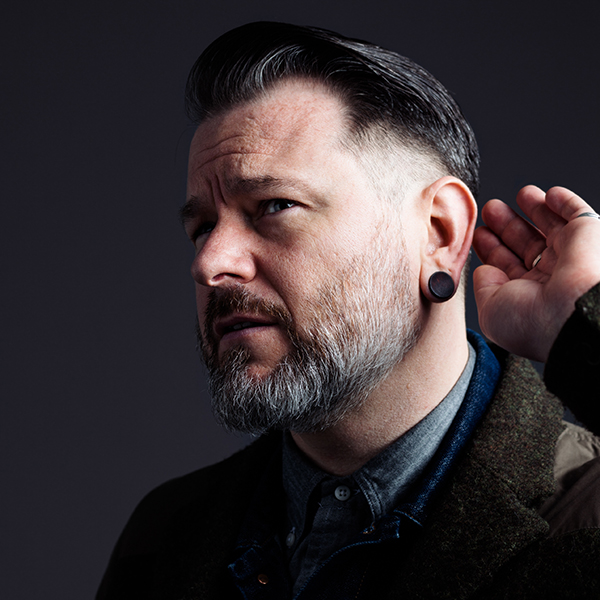 Photo: Saastamoinen
Derek Holzer
Derek Holzer (USA 1972) is a sound + light artist, teacher, instrument builder, and independent researcher based in Helsinki & Berlin, whose current interests include DIY audiovisual electronics, the relationship between sound and space, media archaeology, and participatory art forms. He has performed live, taught workshops and created scores of unique instruments and installations since 2002 across Europe, North and South America, and New Zealand.
More >>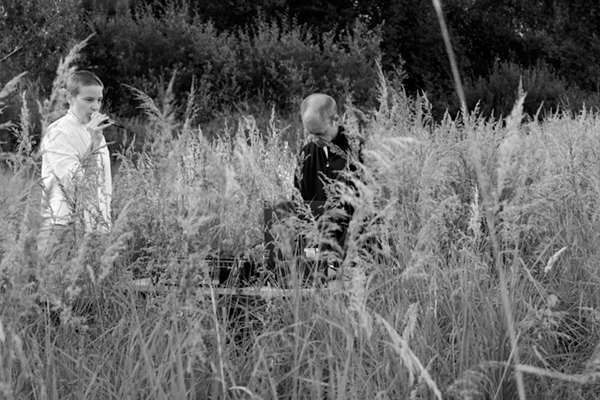 Photo: Karl Sparre
Agnes Hvizdalek & Harald Fetveit
Agnes Hvizdalek originates from Vienna's improv-environment, while Harald Fetveit started his noise experiments in Oslo in the early eighties.
Hvizdalek uses only voice and microphone, although with her vocal techniques it may sound like something else entirely, while Fetveit uses analogue electronics, as the voice can sometimes sound like.
Their playing with the similarities between pure voice and pure electronics gives a musical tension and a distinctive sound. The couple is happy to go to the extreme, either reducing or exploding soundwise. More:
Agnes Hvizdalek >>
|
Harald Fetveit >>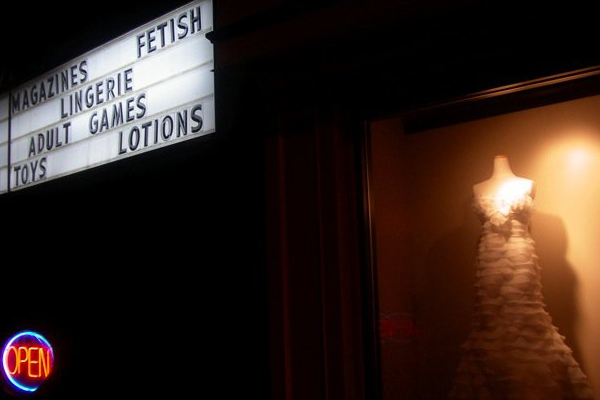 Photo: Mark Cetilia
Intimacy & Intrigue
Intimacy & Intrigue is a project initiated by Laura Cetilia featuring a revolving cast of musicians. Intimacy & Intrigue's contribution to
A Simple Procedure
features guest performances by Sakiko Mori and Caroline Park. More:
Laura Cetilia
|
Sakiko Mori
|
Caroline Park
.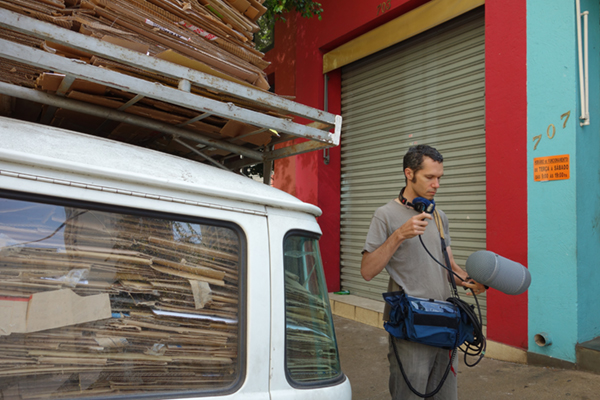 Ernst Karel
Ernst Karel makes experimental nonfiction sound works and electroacoustic music. His recent projects are edited/composed using unprocessed location recordings; in performance he sometimes combines location recordings with analog electronics to create pieces which move between the abstract and the documentary. His work emphasizes the contingent nature of the moment of recording, and he generally composes for multichannel listening environments. Recent exhibitions have included the 2014 Whitney Biennial and the Museum of the Moving Image. His sound installations in collaboration with Helen Mirra have been exhibited at KW Institute for Contemporary Art in Berlin, Audiorama in Stockholm, MIT List Visual Arts Center in Cambridge, and in the 2012 Sao Paulo Bienal. Recent 5.1 sound mixes for vilm include The Sky Trembles and the Earth is Afraid and the Two Eyes Are Not Brothers (Ben Rivers), The Iron Ministry (JP Sniadecki), Manakamana (Spray and Velez), and Leviathan (Castaing-Taylor and Paravel).
More >>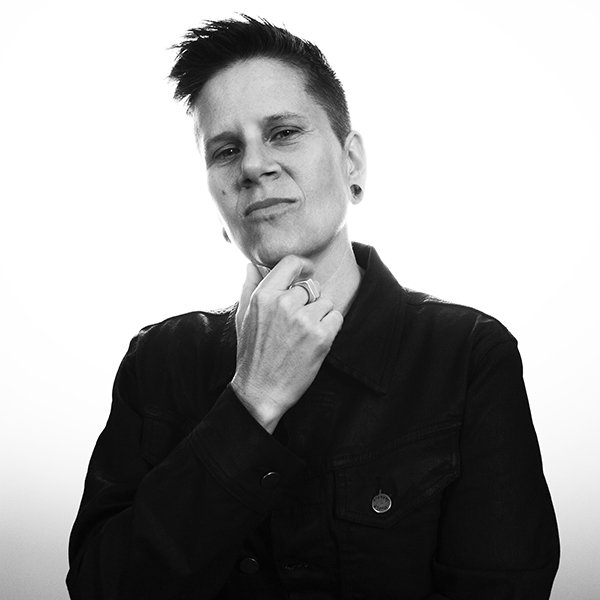 Kadet Kuhne
Kadet Kuhne is a visual and sound artist who aims to prompt visceral responses to the invisible forces that constitute matter and consciousness. Taking form in video, interactive installation, soundtracks, 3D printing and 2D print, Kadet's works have been presented at select venues such as Museum of Art Lucerne, Sundance Film Festival, Sónar Festival, Mutek, Yerba Buena Center for the Arts, LACE Gallery, The Villa Arson, and Crossroads Film Festival. Kadet received a master's degree in Integrated Media and Experimental Practices from the California Institute of the Arts in 2004 and is now based in Oakland, CA. Community involvement is a consistent part of Kadet's art practice, such as collaborating with local and remote artists, serving on the boards of Mediate Art Group, San Francisco Electronic Music Festival, and San Francisco Cinematheque, and taking part in screening committees for Sundance and Frameline.
More >>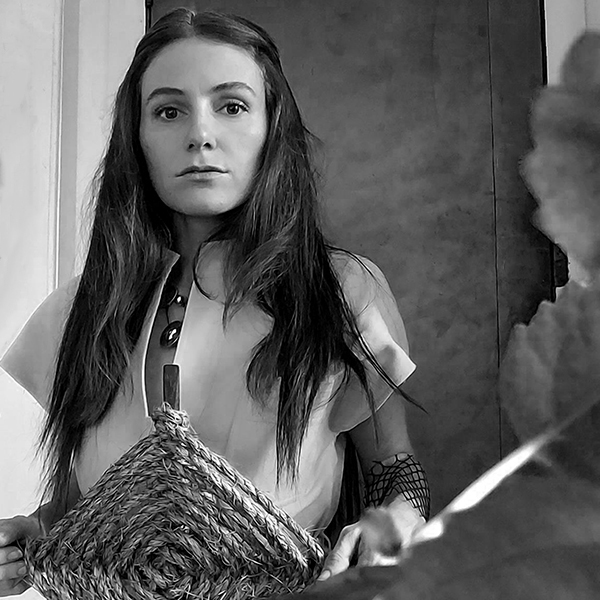 Maralie
Maralie Armstrong-Rial is a NYC based artist, vocalist, and educator whose work finds heritage in a genealogy of spiritual and sensual expression via technology. Intermingling audio, video, sculpture, and performance she seduces poetics from human-machine interaction.
Born into a Uruguayan American polyglot family, she found herself in the hyphen between concrete definitions, cultures, and ultimately genres. A reflection of this fluent upbringing is the difficultly to classify Armstrong-Rial's varied yet distinct oeuvre. While studying sculpture at KCAI, she developed an attention for deep listening under composer Rev Dwight Frizzell's guidance. At this time Maralie was also feverishly touring internationally in the DIY punk network. Hundreds of site specific and durational performances later she began performing collaboratively as Humanbeast with artist and partner Eli V Manuscript and solo as VALISE. VALISE is a live multimedia performance project which speaks and dances with itself, transposes ancient star data into midi maps, and produces recordings strictly within the limits of mixing between multiple browser tabs (which the artist refers to as "browser" genre music). Recordings as VALISE have been published by Primitive Languages, No Rent Records, Angoisse, and Devine. Both projects continue to actively perform in a variety of underground show spaces, forests, funerals, galleries, and museums.
As a vocalist Armstrong-Rial's background in church singing instilled the practice of marking life events with ceremony, song, and ritual. A reaching for the unseen or celestial otherness is often evoked. Meditations on the Eternal and the temporal form her living pattern of dance. As a choreographer/dancer her work has been included in Nick Cave's KCAI Gala Soundsuit performance, Bonedust's 'Fruit of the Ash,' and in Hana van der Kolk's 'The Third Thing.' Enriching her practice as an exhibiting artist Maralie currently works as a visiting assistant professor at Brown University and Rhode Island School of Design
More >>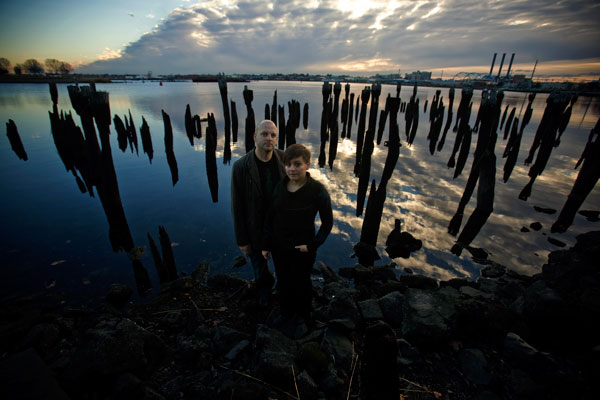 Photo: Jori Ketten
Mem1
Mem1 seamlessly blends the sounds of cello and electronics to create a limitless palette of sonic possibilities. In their improvisation-based performances, Mark and Laura Cetilia's use of custom hardware and software, in conjunction with a uniquely subtle approach to extended cello technique and realtime modular synthesis patching, results in the creation of a single voice rather than a duet between two individuals. Their music moves beyond melody, lyricism and traditional structural confines, revealing an organic evolution of sound that has been called "a perfect blend of harmony and cacophony" (Forced Exposure).
Founded in Los Angeles in 2003, Mem1 has traveled extensively, performing at Issue Project Room, Roulette, REDCAT / Disney Hall, Los Angeles Contemporary Exhibitions, Electronic Church (Berlin), the Laptopia Festival (Tel-Aviv), the San Francisco Electronic Music Festival, and the Borealis Festival (Bergen). They have taken part in residencies at Harvestworks in New York, STEIM and Kunstenaarslogies in the Netherlands and USF Verftet in Bergen, Norway. In 2009, they created Visiting Hours, a site-specific installation for the Museums of Bat Yam (Israel); in Winter 2012, they will travel to London to create Visting Hours II, a site-specific installation for the Sonic Arts gallery SoundFjord. Their collaborative works with media artists Liora Belford and Kadet Kuhne have been screened and installed at venues including the Institute for Contemporary Art (London), the Hordaland Kunstsenter (Bergen), the Sundance Film Festival, and the Yerba Buena Center for the Arts (San Francisco). Throughout their career, they have collaborated with a variety of artists including the Penderecki String Quartet, Steve Roden, Jan Jelenik, Frank Bretschneider, and Stephen Vitiello. Together, Mem1 curates the experimental music series Ctrl+Alt+Repeat and the record label Estuary Ltd.
More >>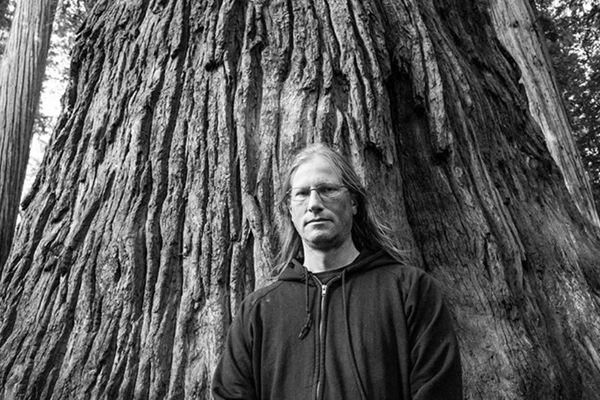 Daniel Menche
In a genre known for its randomness and chaotic structure, Daniel Menche has established himself as a musician with an uncharacteristic sense of focus and determination. Rather than creating "noise," he strives for order and cohesiveness. Aural intensity is not a representation of confusion or the chaotic, but a concerted effort to provoke and stimulate the listener's imagination by generating intensely powerful sounds and music.
His presentation of sonic structures is similar to the way a writer might depict a story: from the sound source an allegory emerges; through the imaginative process, confusion is tempered into symbol and structure. In creating the most dramatic energy possible with sound -- whether it's quiet or loud, or whether one views it as music or noise -- the aim will always be drama.
Daniel Menche's work originates from the idea that there is no restriction to potential sound sources, especially in terms of a sound's potential sonic energy. Self-made recorded sound sources, instruments, and percussion can all be equally harnessed in creating a living and emotional feeling within Daniel Menche's contemporary work. Hunting and Gathering -- Capture and Amplify with sound. Sounds from anywhere and everywhere. Gushing waterfalls, storms, throat, skin, heart, massive drums, kids choirs, acoustic instruments, pianos and organs, junk electronics, high tech electronics, garbage, dirt, gold and diamonds . . . There are no rules. Any and all sounds are possible conduits to music. There are absolutely no barriers or biases in what can be used.
Subtle and patient compositions rely on long, dense layers of droning sounds, while abrasive pieces rely on sounds amplified and processed to extreme levels, pushing the full spectrum of frequencies to the threshold. Intense, percussive sound works resonate a primal chaos while gracefully reaching towards something beyond "noise." Through this intensity, Menche bridges the gap between sound and listener, a one-on-one, personal impact with pure sound. Intent is the crucial ingredient in creating intensity.
The musical intent is to destroy all rationalized thought processes to make room for the emotional and sensual impulses to take over. This is a direct goal and intent inherent in the work. The greater the intent, the greater the intensity, and intensity is based upon the blood rising in speed and heat through our bodies.
Daniel Menche's craft straddles many hard-to-define boundaries and genres: it is an effort to provoke confusion in order to enhance the mystery of it, an effort to establish each release as its own sonic identity. Indeed, Menche has amassed an ever-growing body of work released through some of the most discerning and respected independent labels in the world.
Today, Menche continues his extensive live performances throughout North America, Europe, and Asia. Characterized as both extremely loud and patiently subtle, as both sonically intense and emotionally powerful, Daniel Menche's performances are works which realize their own sonic presence, entities that give form to an emotional rawness with highly textural and dominating sounds.
This is dedicated music that expresses the undisciplined purity of emotion and intensity.
More >>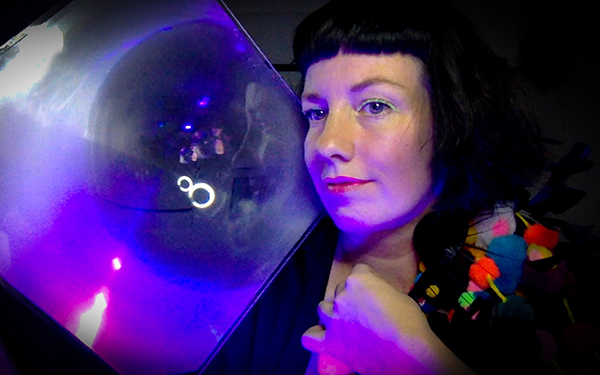 Rosa Menkman
Menkman's work focuses on noise artifacts that result from accidents in both analogue and digital media (such as glitch, encoding and feedback artifacts). These artifacts can facilitate an important insight into the otherwise obscure alchemy of standardization via resolutions. This process of imposing efficiency, order and functionality does not just involve the creation of protocols and solutions, but also entails black-boxed, obfuscated compromises and alternative possibilities that are in danger of staying forever unseen or even forgotten. In her research, which is both artistic and theoretical, Menkman intends to uncover the interests of anti-utopic, lost and unseen or simply "too good to be implemented" resolutions.
More >>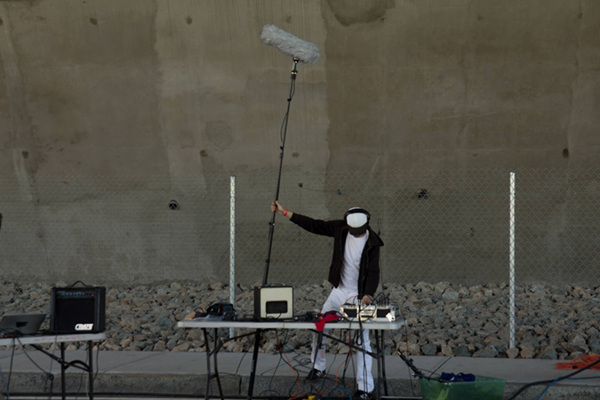 Photo: Mark Cetilia
Luke Moldof
Luke Moldof is an electronic musician based out of Providence, Rhode Island. He received a BM from the New England Conservatory of Music. His current work utilizes flexible real-time modular electronic systems that split the difference between composition and improvisation through complex feedback loops and varying degrees of controlled randomness. Often these systems are made to respond to or coincide with the outside influence of reel to reel tape loops, field recordings, and prepared guitar improvisations. Moldof has performed at venues including Issue Project Room, The Stone, and lots of people's basements.
More >>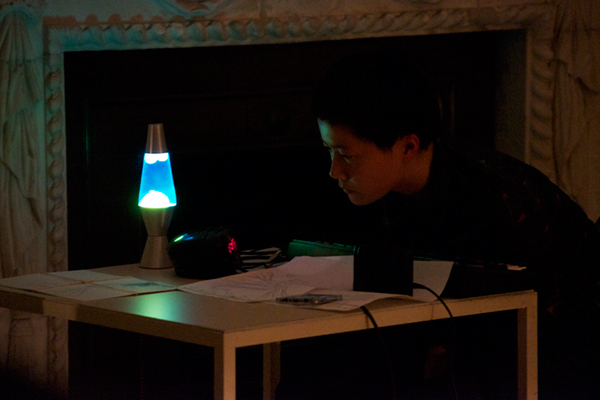 Photo: Susanna Bolle
Sakiko Mori
Multi-instrumentalist Sakiko Mori grew up in Japan and graduated from Berklee College of Music in 2004. She has collaborated with a wide array of musicians and groups in performance, recordings, films, animations, dance, and theatre. Sakiko currently lives in Providence, RI where she performs and records with Ashley Paul as part of Paul & Maurey, in Daily Life with Christopher Forgues (Kites, Mark Lord), Make A New Memory (with Geoff Mullen). In the past she has worked with Cybele Collins (Blue Shift), Eli Keszler, Jeremy Harris (Lazy Magnet), and Scott Reber (Work/Death).
More >>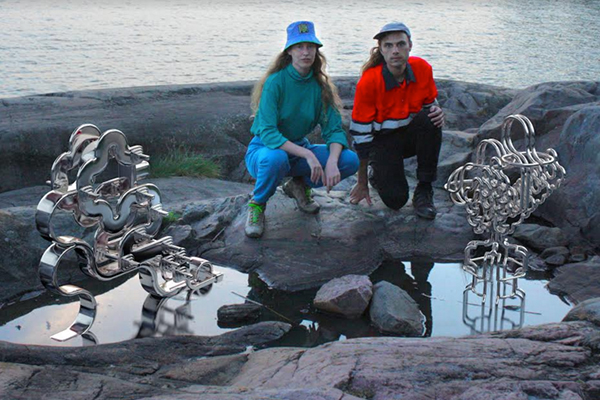 MSHR
MSHR is the art collective of Birch Cooper and Brenna Murphy. The duo collaboratively builds and explores cybernetic entities across virtual and physical realms. Their work meshes digital sculpture, analog circuitry and ceremonial performance. MSHR emerged from the art collective Oregon Painting Society in 2011 in Portland, Oregon.
More >>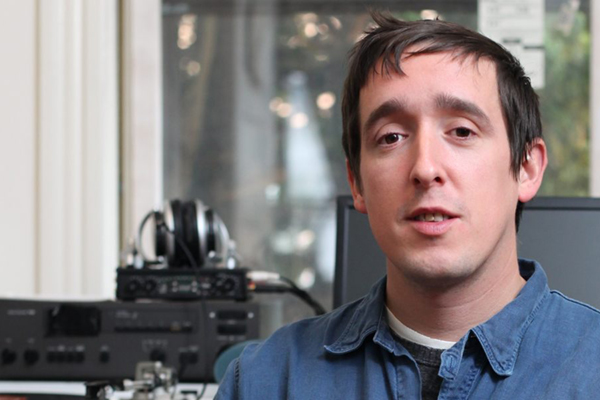 Geoff Mullen
Geoff Mullen is an artist & musician from Providence, Rhode Island. Recent projects have included site-specific installation, sculpture, photography & video, collage, educational workshops, and performance. He is the founder of Rare Youth, an independent record label dedicated to the support of local (RI) experimental music.
Frequent collaborators include Eli Keszler & Ashley Paul, Scott Reber, Kris Lapke, and Keith Fullerton Whitman - with whom he worked at Mimaroglu Music Sales from 2009-2014.
More >>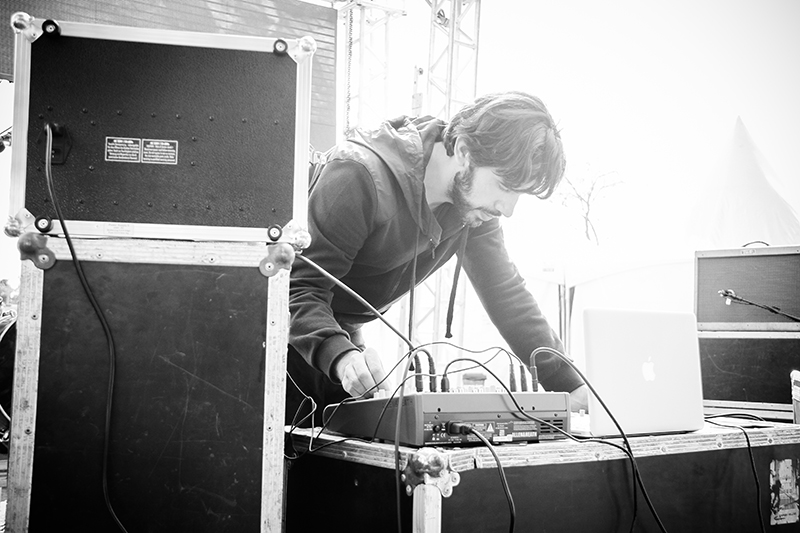 MYMK
Native of Brasilia, Bruno Sres (born 1978) is a sound artist recording under the moniker MYMK.
Sres has released four albums since 2015, incorporating melody and structure delivered through processed instrumentation and filtered electronics. As a musician, Sres has grown accustomed to hearing sound as music: since his earliest memories, the things that have resonated with him have been the ones that have overwhelmed him in a sensory way. From "Jeopardy" (2015) to the "Memory Fog" (2017), the Brazilian solo artist uses "sonic fragments like pieces of clay" (Richard Allen, 'A Closer Listen'), maintaining a close attention to textural detail.
Sres briefly moved to Berlin in 2017 to record 'Garlands,' a forthcoming album drenched in glossy timbres and braying rhythms highly influenced by the city's cadences. 'Garlands' is about taking a broader view: it's about fostering an increased sense of inclusivity. These are times of equity turmoil and reactionary turns (that believe nations are under threat and must be kept white at all costs). 'Garlands' is an invocation for diversity.
More >>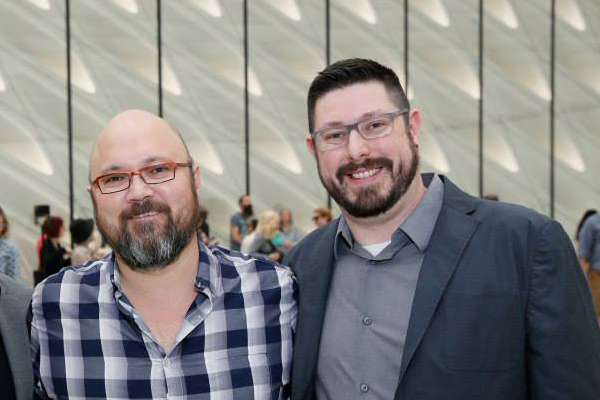 Yann Novak & Robert Crouch
Yann Novak and Robert Crouch are sound and artists living and working in Los Angeles. Their practice incorporates field recordings, photography, and video as tools to investigate the relationship between site and subject. Through the digital manipulation of these sound and image files, Novak transforms these documents of personal experiences into abstracted impressions of the original subject. Crouch uses a combination of digital processing and modular synthesis to further abstract their subject matter. Their current work explores the relationship between contemporary art making practices and the historical tradition of romantic landscape painting. Their installations and performances have been presented at the AxS Festival, Pasadena; California Museum of Photography, Riverside; Garboushian Gallery, Beverly Hills; Highways Performance Space, Santa Monica; LACMA, Los Angeles; Pøst, Los Angeles, Tanya Bonakdar Gallery, New York and others.
More >>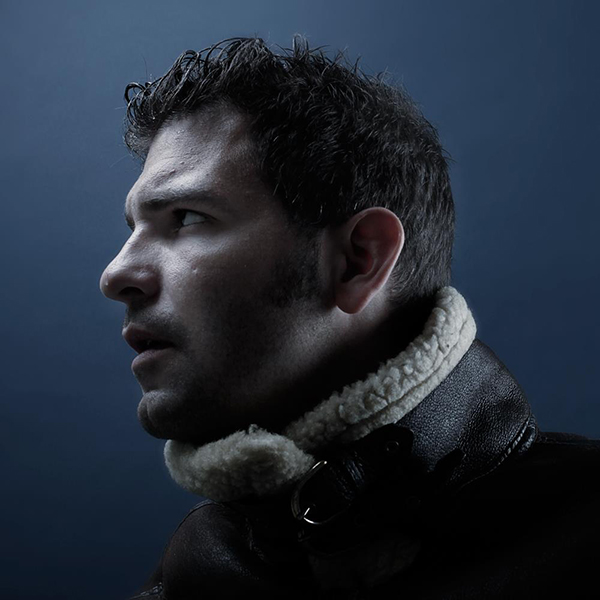 Christopher O'Leary
Christopher O'Leary is an artist who works at the intersection of science, futurism and fantasy to create technologically experimental works of animation, photography and installation. His work borrows from an array of sources such as science fiction, comic books, popular film, and the hard sciences. Recent projects include a generative animation visualizing black holes, a series of hacked digital images of performances, and an apocalyptic animation made of thousands of photographs contemplating our fragile resources. He is currently a visiting researcher at the UCLA ArtSci Research Center working on his current project titled Cloud Chambers. He is a founding member of the artist collective called Speculative which has exhibited and programmed events around Los Angeles. These include a series of events at Machine Project bringing artists and scientists together to discuss Dark Matter, and an exhibition at Los Angeles Contemporary Exhibitions about speculative fiction and art. Christopher has shown his work in Seattle, Los Angeles, Belgrade, Istanbul, Rome, and Torun, Poland. He leads the photography program at Pasadena City College. Christopher received his MFA from UCLA and his BFA and BA from the University of Washington. He lives in Los Angeles, CA.
More >>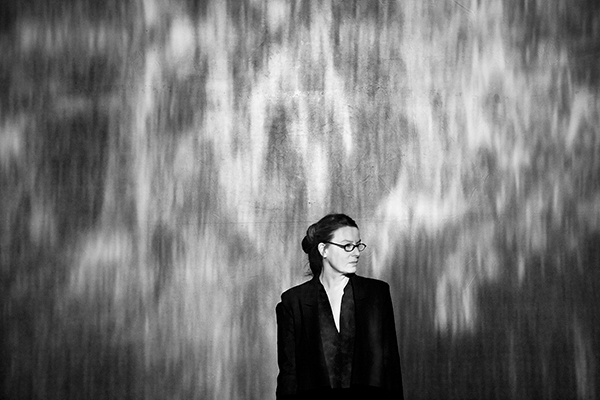 Photo: Lisa Nordwall
Christine Ödlund
Christine Ödlund, artist and composer, born 1963, lives and works in Stockholm Sweden.
She studied electroacoustic music at EMS (The Electronic Music Studio) in Stockholm after she graduated from the Royal Academy of Art, Stockholm, and Konstfack University College of Arts, Craft and Design 1996 and 1995 respectively. External tutor at Malmö Art Academy, Sweden.
Christine Ödlund's artistic practice covers drawing, painting, animations and electro-acoustic music. Her work is rooted in different terrains such as theosophy, synaesthesia and natural science. For example, she has investigated the chemical language of plants, resulting in installations, video and musical scores. Recent shows include Tunnel Vision / The 8th Momentum Nordic Biennal, Moss, Norway, 2015. Music for Eukaryotes, Trondheim Museum of Art, 2015. Magasin III, Stockholm 2014. Stedelijk Museum Amsterdam, 2013. Art and Music - Search for New Synesthesia, Museum of Contemporary Art Tokyo, 2013. Moderna Museet, Stockholm 2011.
She is currently working on her second album for iDEAL recordings, release in spring 2016 and on a large solo presentation at Magsin III Stockholm Sweden opening February 2016.
Her work is included in the public collections of Moderna Museet and Magasin III: Museum & Foundation for Contemporary Art, Stockholm, The Public Art Agency Sweden, The Museum of Sketches, Lund and Statoil, Oslo, Trondheim Museum of Art.
More >>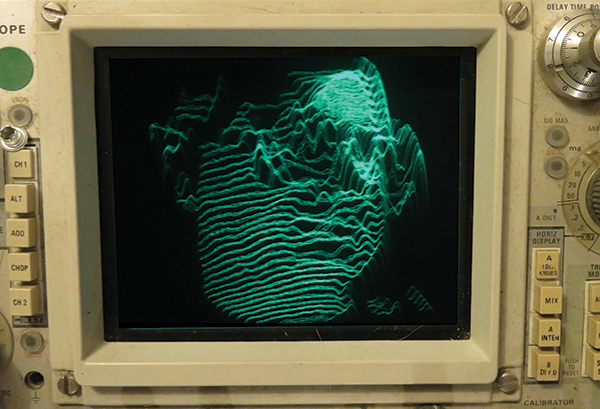 Andy Ortmann
Andy Ortmann is a multi-disciplinary artist, working predominantly in Sound, Video, Performance & Collage. Speaking in narratives, Ortmann focuses on multi-sensorial work to engage the audience through immersive environments.
Ortmann heads up the eclectic experimental label Nihilist Recordings and is the founding member of the long running avant-group Panicsville. In addition, he is the host of the obtuse podcast
The Eternal Now
on WFMU.
More >>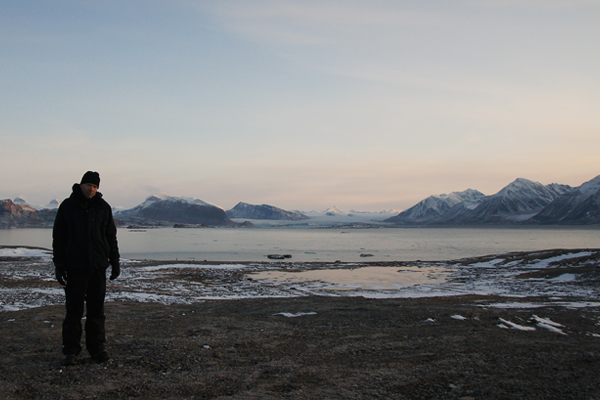 Ed Osborn
Ed Osborn works with many forms of electronic media including installation, video, sound, and performance. His pieces feature a tactile sense of space, movement, image and aurality combined with a precise economy of materials. Osborn has received grants from the Guggenheim Foundation, the Creative Work Fund, and Arts International and been awarded residencies from the DAAD Artists-in-Berlin Program, the Banff Centre for the Arts, Het Apollohuis (Eindhoven, Netherlands), STEIM (Amsterdam), and EMPAC (Troy, NY).
He has presented his work at SFMOMA (San Francisco, CA), the singuhr-hörgalerie (Berlin, Germany), the Berkeley Art Museum (Berkeley, CA), Artspace (Sydney, Australia), the Institute of Modern Art (Brisbane, Australia), ZKM (Karlsruhe, Germany), Kiasma (Helsinki, Finland), MassMOCA (North Adams, MA), the Yale University Art Gallery (New Haven, CT), and the Sonic Arts Research Centre (Belfast, Northern Ireland).
He is on the faculty of the Visual Arts Department at Brown University (Providence, RI) and has previously taught at the University of California at Davis (Davis, CA), the School of the Museum of Fine Arts (Boston), the California College of Arts and Crafts (Oakland, CA), and the University of California at Santa Cruz (Santa Cruz, CA).
More >>
Caoline Park
Caroline Park is a composer, musician, and artist working within the minimum in experimental electronic music. Her 2015 digital release "less than human" was called "transportive ... a hissing, humid approximation of summer and wet earth to surround" (The Wire) and "luminous and droning ... best experienced in full body" (Disquiet).
As a composer-performer, Caroline collaborates frequently with Asha Tamirisa in duo situations, performs as 1/4 of the electro-improv quartet BUMPR (Peter Bussigel, Stephan Moore, Tim Rovinelli), and performs as 1/3 of a trio with Beth McDonald and Matt Samolis. Caroline has shared the stage with Andrea Pensado, Laura Cetilia, Vicky Chow, Bonnie Jones, Suzanne Thorpe, Mem1, Steve Roden, a canary torsi, Luke Moldof, Forrest Larson, Vic Rawlings, Lyn Goeringer, Ed Osborn, Betsey Biggs, Jim Moses, Callithumpian Consort, Stephen Drury, Yukiko Takagi, Los Angeles Children's Chorus, R We Who R We, Evidence, Dollshot, and Arnold Dreyblatt. Performances, both solo and collaborative, have occurred at AS220, Machines With Magnets, RISD Museum, Granoff Center for the Creative Arts, Middle Oak Parking Garage, Jordan Hall, Goethe-Institut Boston, Boston Center for the Arts, Cafe Fixe, Third Life Studio, Studio Soto, Spectrum, Silent Barn, New Museum, The Invisible Dog, the Stone, 295 Douglass, 16 Beaver, ISSUE Project Room, Pulitzer Foundation for the Arts, and the Central Conservatory of Music, in concerts presented/curated by OPENSIGNAL, SEAMUS, CTRL+ALT+REPEAT, R.K. Projects, Non-Event, SICPP, Opensound, Boston CyberArts, Pauline Oliveros, ((audience)), Saint Louis Symphony, and Musicacoustica Beijing.
A Los Angeles native, Caroline received B.M. and M.M. degrees in composition at the New England Conservatory and is currently a Ph.D. candidate in Multimedia and Electronic Music Experiments at Brown University (MEME@Brown). Her CD "OCTAVLUV" was called "glowing" and "beautiful" (The Sound Projector), and her digital release "field" was described as music existing "in an abstract zone, where space bends and algorithms are allowed bountiful time to work their fractal, generative beauty" (Disquiet). Solo discography can be found on Private Chronology, Bathetic Records, Visceral Media Records, Pure Potentiality Records, Absence of Wax, and Pan y Rosas Discos. Caroline is a founding member of OPENSIGNAL, a group of artists concerned with the state of gender and race within electronic and computer-based art practices. She lives and works in Providence, RI.
More >>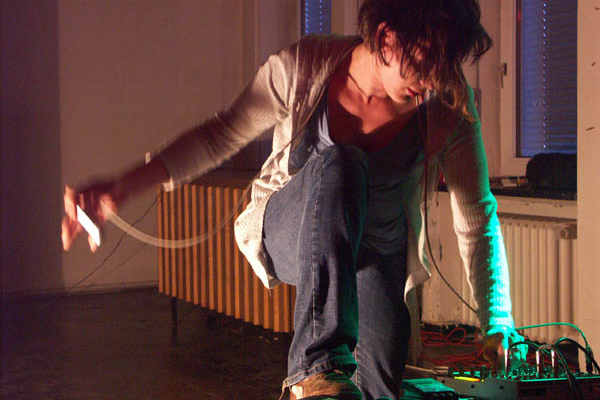 Donna Parker
Donna Parker is an improvisational electronic artist. She creates a rich, layered, aggressive sound with minimal equipment. Active in the Boston area since 2001, Donna has toured extensively through the US and Europe. She has played solo, in duos with Jessica Rylan and Vic Rawlings, and collaborated with Boston art rockers Neptune. She has released albums with Twisted Village, YDLMIER, Open Mouth, and Phase!
More >>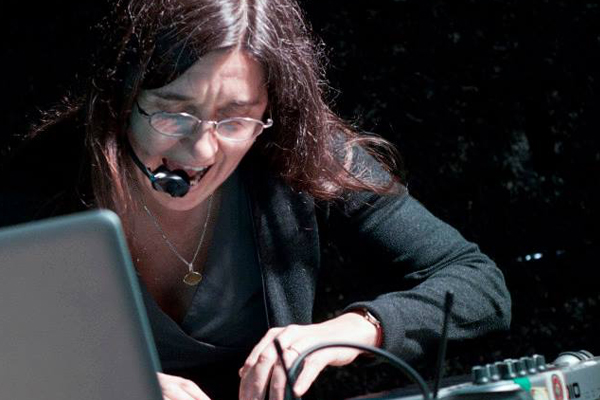 Andrea Pensado
Andrea Pensado works with sound as a performer and programer. She studied in Argentina and Poland where she graduated in Composition with honors. However, her music started to gradually move from composition to improvisation.
Presently, Pensado plays solos or with other improvisers mainly across the United States. She has been featured in South America and Europe as well. Pensado performs in all sorts of varied venues from regular concert halls to art galleries, clubs, lofts, basements, record stores and "house-shows". Since 2010, she also runs Sonorium, a series of experimental music in Salem, MA.
Pensado uses Max as her main programming tool. The voice is constantly interwoven in the improvisations. Occasionally, the combination of the performance situation, the often abrasive sounds, the irrational use of the voice and the inherent uncertainty of improvisations contributes to discoveries of unknown places in her mind.
More >>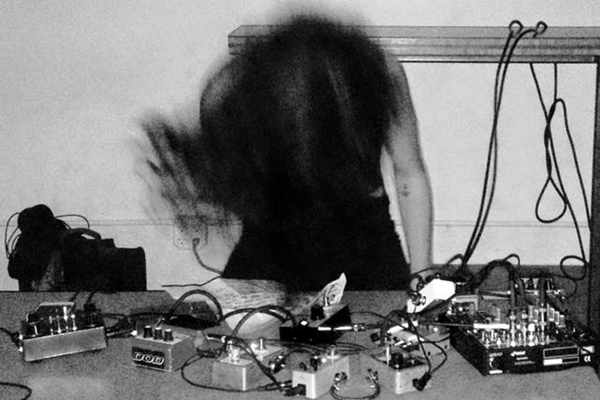 Photo: Stephanie Neves
Power Monster
Blisteringly harsh solo noise from Alexandra Pharmakidis. Former projects include: Sex Bruises, Mucophagia, Ypoferoun, Mema, Mustard Tugboat, 8ALLZ.
More >>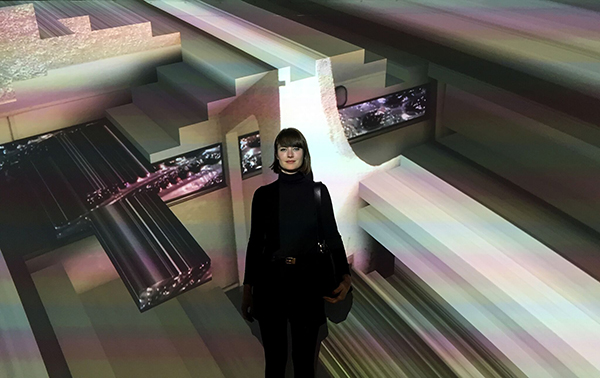 Sabrina Ratté
Sabrina Ratté lives and work between Montreal and Paris. After a BFA and MFA in Film Production at Concordia University in Montreal, she focused mainly on video as a medium. Her interest in early video art led her to work with analog technologies such as video synthesizers and video feedback. Later on, she integrated 3D animation to her process, which allowed for more complexe imageries while creating a timeless aesthetic. From utopian architecture to painterly textures, she investigates the fine line between the virtual and the physical realm. Her work includes single-channel videos, installations, sculptures, live performances and prints. She is represented by Laffy Maffei Gallery in Paris, and Ellephant Gallery in Montreal.
Previous exhibitions: Material Art Fair (Mexico), Dolby Gallery (San Francisco), Young Project Gallery (Los Angeles), Whitney Museum of Art (NYC), Variation Media Art Fair (Paris), Chronus Art Center, (Shanghai), Paddles On! 1st Digital Art Auction at Phillips (New York), HEK (Basel), EMPAC (Troy), Museum of the Moving Image (New York), International Digital Arts Biennal - Bian (Montreal), PHI Center (Montreal), Arsenal (Mtl), the Lampo series (Chicago), Atonal Festival (Berlin), Elektra, MUTEK (Mtl, Mexico, Barcelona).
More >>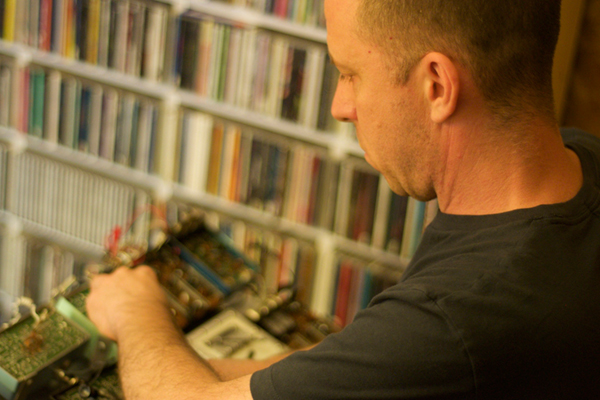 Vic Rawlings
VIC RAWLINGS (amplified cello/electronics) employs a still and unstable sound language ranging from visceral excess to extreme austerity. He uses an amplified cello augmented with extensive and invasive preparations of his design, adapted from the Baroque era. He continually develops an electronic instrument with a highly unstable interface; acoustically realized by an array of exposed speaker elements. Longtime collaborators include Greg Kelley, Liz Tonne, James Coleman, Bhob Rainey, Mike Bullock, Tim Feeney, Tatsuya Nakatani, Bryan Eubanks, Chris Cogburn, Laurence Cook, Jason Lescalleet, and Ricardo Arias. He has also collaborated with Ikue Mori, Eddie Prevost, Jaap Blonk, Daniel Carter, Donald Miller, and Andrea Neumann. He has performed the works of Christian Wolff (with the composer), Michael Pisaro (with the composer), Stockhausen, Cage, and Cardew. He has toured extensively and has appeared at Victoriaville (Quebec), Musique Action (Nancy, France), Vision (NYC), Cha'ak'ab Paaxil (Merida, Mexico), Improvised and Otherwise (NYC), Festival of New Trumpet Music (NYC), No Idea (Austin, TX), among many others. His recordings are on: Grob, RRR, Sedimental, Absurd, Emanem, Intransitive, Boxmedia, and Rykodisc, among many others. His writings on music/instrumentation and contemporary music education have been published in Leonardo Music Journal and Intransitive Magazine.
More >>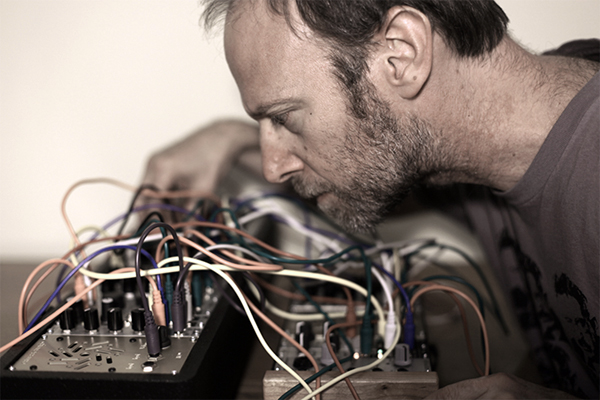 Photo: Damon Cleckler
Steve Roden
Steve Roden is a visual and sound artist from Los Angeles. His work includes painting, drawing, sculpture, film and video, sound installation, and performance. His working process uses various forms of specific notation (words, musical scores, maps, etc.) and translates them through self invented systems into scores; which then influence the process of painting, drawing, sculpture, and sound composition. These scores, rigid in terms of their parameters and rules, are also full of holes for intuitive decisions and left turns. The inspirational source material becoming a formal skeleton that underpins the abstract finished works. In Roden's sound works, singular source materials such as objects, architectural spaces, and field recordings, are abstracted through electronic processes to create new audio spaces, or "possible landscapes." Roden's sound works present themselves with an aesthetic he describes as "lower case" (a term embraced by Bremsstrahlung Recordings for its influential Lowercase Sound Compilations). Roden has exhibited widely as both a painter and installation artist. His sound works have been prolific with releases on Trente Oiseaux, Sonoris, Meme and Digital Narcis.
More >>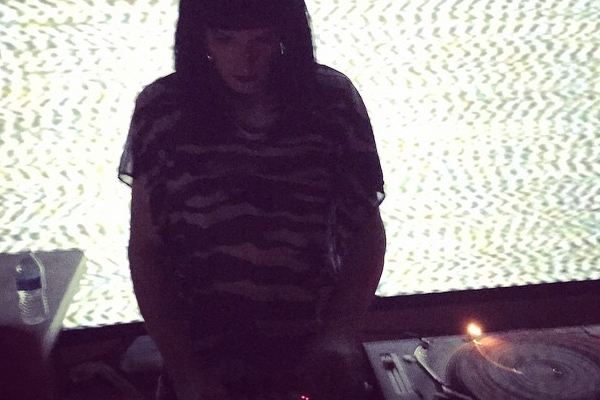 Rrose
The Rrose project was born in 2011 with the release of three EPs and an album on the (now decommissioned) Sandwell District label. Moving and breathing like a living entity, the music of Rrose channels the spirit of techno's roots while injecting influences from early electronic music and the avant-garde. With a focus on the tactile qualities of sound and gradual, interconnected transformations, Rrose spins an intricate web of rhythm and noise that has penetrated dancefloors across Europe, Asia, and the Americas. In 2012, Rrose launched Eaux, a label for solo productions and collaborations.
More >>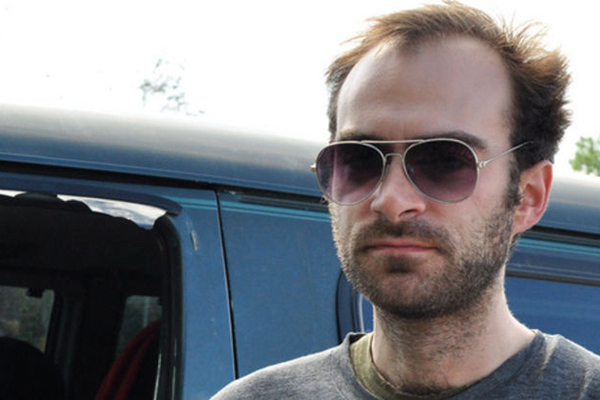 Ren Schofield
Ren Schofield plays under the guises of Container and God Willing and in the groups Form A Log and Pool.
More >>
Yoshi Sodeoka
Yoshi Sodeoka is an artist based in New York for over two decades, whose work is characterised by his neo-psychedelic aesthetic and exploration of multiple media and platforms. Primarily comprising of video, GIFs and print his practice also simultaneously inhabits the world of fine art, music, publications, and advertising.
Sodeoka's work has been exhibited internationally, including at Centre Pompidou, Tate Britain, Museum of Modern Art, Deitch Projects, La Gaîté lyrique, Channel 4 Random Acts UK, Baltimore Museum of Art, OneDotZero, Sonar Festival, Transmediale, Whitney Museum of America's Art Artport. His artworks are in the permanent collections of Museum of the Moving Image as well as the San Francisco Museum of Modern Art. In 2013, Sodeoka co-founded the experimental video art collective, Undervolt & Co. He has collaborated with bands like Psychic TV, Tame Impala, Yeasayer, Beck, The Presets, has created art prints for New York Times, Wired Magazine, San Francisco Magazine, Entertainment Weekly and has produced advertising work for brands such as Apple, Samsung and Nike.
More >>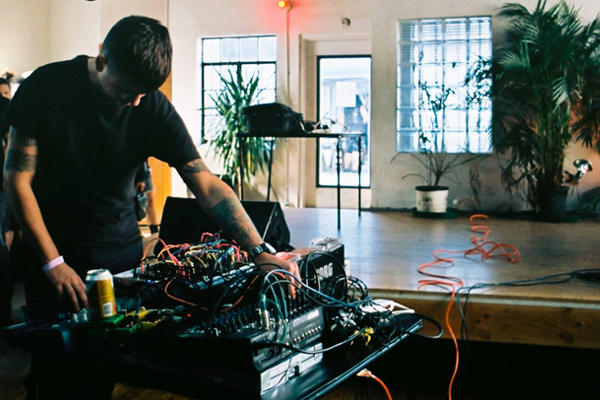 Photo: Joseph Mauro
Soft Target
Negative sound arrangements by Eric Grieshaber, comprising mostly of modular synth, cassette tape loops, and processed vocals.
More >>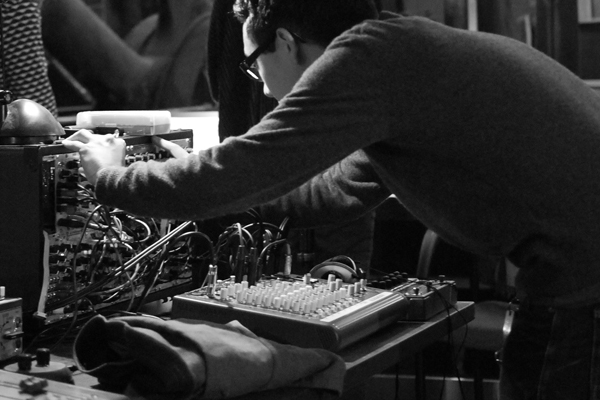 Photo: Justin Snow
Reuben Son
Reuben Son works with generative and electroacoustic processes, utilizing guitars, tape machines, and a Eurorack modular synthesizer. His work explores how compositional complexity can emerge from simple interactions between materials, systems, and environments. He places particular focus on how things happen to sound, the ambiguous ways in which causality may become diffuse as actions become audible.
More >>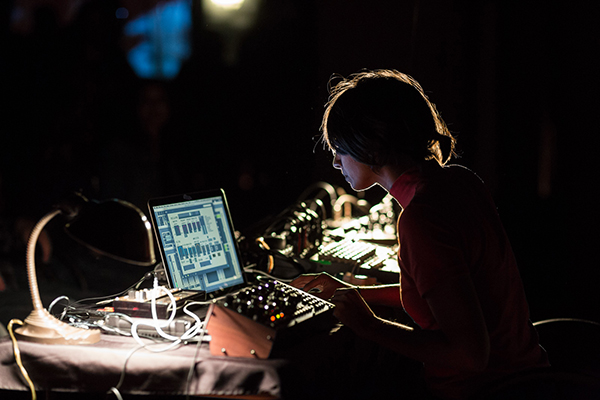 Photo: Tim Bugbee
Asha Tamirisa
Asha Tamirisa works with sound and image and researches media histories. Particular interests include tool-building with both software and hardware, experimental music and film, and intermedia composition & installation.
More >>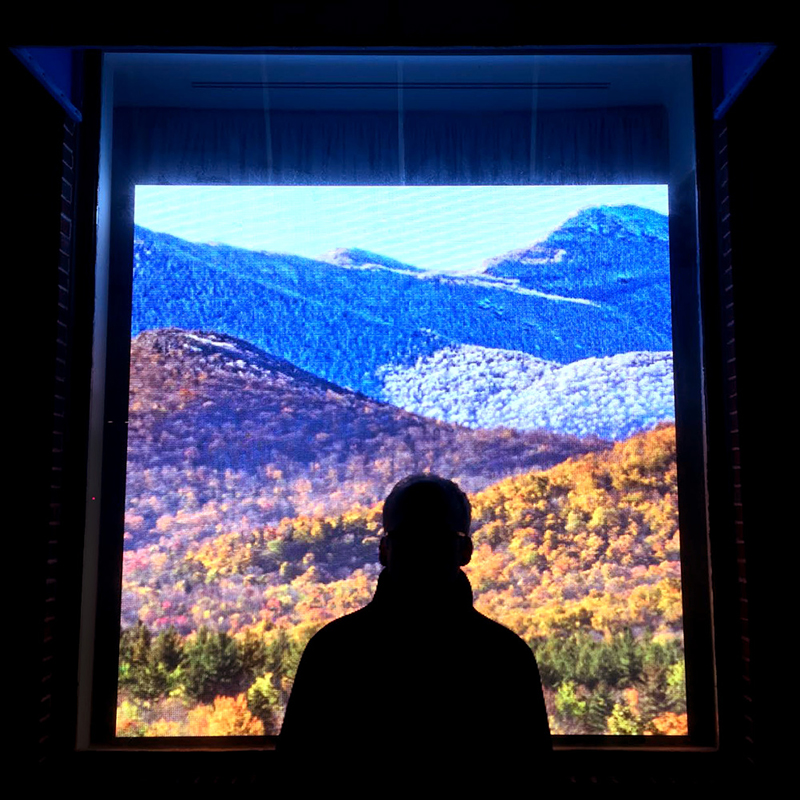 Roger Tellier Craig
Roger Tellier Craig is an electronic musician and composer based out of Montreal, Canada. He is a member of the projects Fousek/Hansen/Tellier-Craig, Fly Pan Am, and Le Révélateur. He has also composed music for film and dance, working closely with video-artist Sabrina Ratté. He is currently studying electroacoustic composition at the Conservatoire de Musique de Montréal under Louis Dufort.
More >>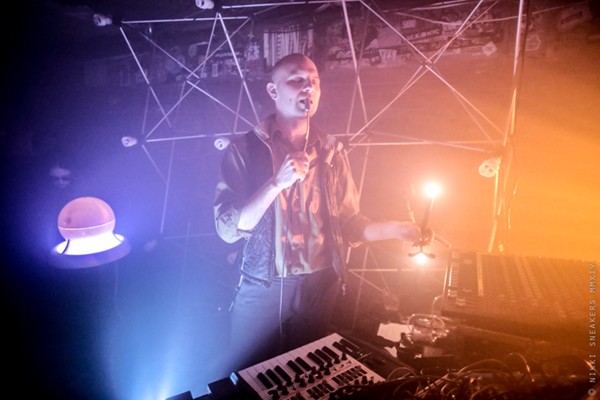 Photo: Nikki Sneakers
Timeghost
Timeghost collapses boundaries between performance art/electronic music and technology/biology to pursue esoteric interests. The sole effort of Adam Morosky, an active contributor to Providence Rhode Island's Noise periphery for the past 10 years, Timeghost focuses to reach audiences on a visceral level through guided meditation, mutated song forms, physical endurance, and synthesizer explorations that sound more like spoken language than replicated musical instruments.
More >>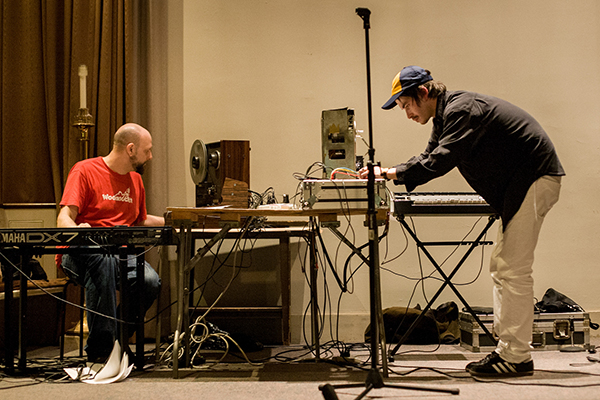 Photo: Jori Ketten
Titans of Jazz
Titans of Jazz is an unpredictable cybernetic entity formed in 2013. The collective brain trust of
Mark Cetilia
and
Luke Moldof
, performances are visceral and wide-ranging affairs, often involving analog modular synthesizers, tape manipulation via open reel decks, and various electronic / acoustic objects.
More >>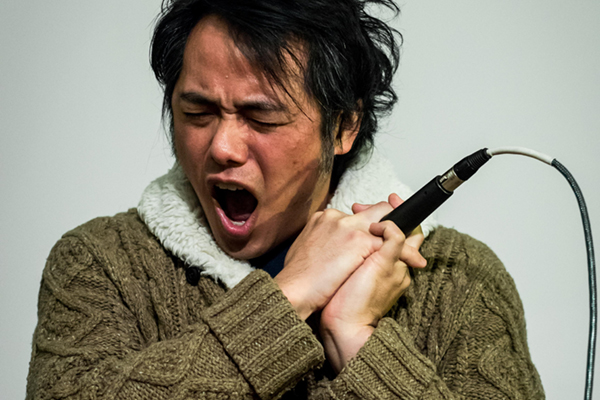 Ken Ueno
A recipient of the Rome Prize and the Berlin Prize, Ken Ueno, is a composer/vocalist/sound artist who is currently an Associate Professor at UC Berkeley. Ensembles and performers who have played Ken's music include Kim Kashkashian and Robyn Schulkowsky, Mayumi Miyata, Teodoro Anzellotti, Aki Takahashi, Wendy Richman, Greg Oakes, BMOP, Alarm Will Sound, Steve Schick and the San Francisco Contemporary Music Players, the Nieuw Ensemble, and Frances-Marie Uitti. His music has been performed at such venues as Lincoln Center, the Kennedy Center, the Metropolitan Museum of Art, MusikTriennale Köln Festival, the Muziekgebouw, Ars Musica, Warsaw Autumn, Other Minds, the Hopkins Center, Spoleto USA, Steim, and at the Norfolk Music Festival. Ken's piece for the Hilliard Ensemble, Shiroi Ishi, was featured in their repertoire for over ten years, with performances at such venues as Queen Elizabeth Hall in England, the Vienna Konzerthaus, and was aired on Italian national radio, RAI 3. Another work, Pharmakon, was performed dozens of times nationally by Eighth Blackbird during their 2001-2003 seasons. A portrait concert of Ken's was featured on MaerzMusik in Berlin in 2011. In 2012, he was a featured artist on Other Minds 17. In 2014, Frances-Mairie Uitti and the Boston Modern Orchestra premiered his concerto for two-bow cello and orchestra, and Guerilla Opera premiered a run of his chamber opera, Gallo, to critical acclaim. He has performed as soloist in his vocal concerto with the Boston Modern Orchestra Project in New York and Boston, the Warsaw Philharmonic, the Lithuanian National Symphony, the Thailand Philharmonic Orchestra, and with orchestras in North Carolina and California. . Ken holds a Ph.D. from Harvard University. A monograph CD of three orchestral concertos was released on the Bmop/sound label. His bio appears in The Grove Dictionary of American Music.
More >>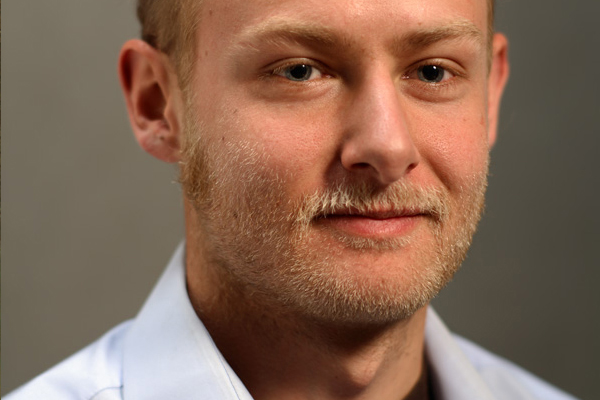 Matthew Underwood
Matthew Underwood is a multimedia artist based in Providence, RI. He has exhibited his work internationally, including ZKM and the European Media Art Festival in Germany. More recently he has shown extensively with RK Projects in Providence. He has had residencies at the Experimental Television Center, Signal Culture and the Institute for Electronic Arts.
More >>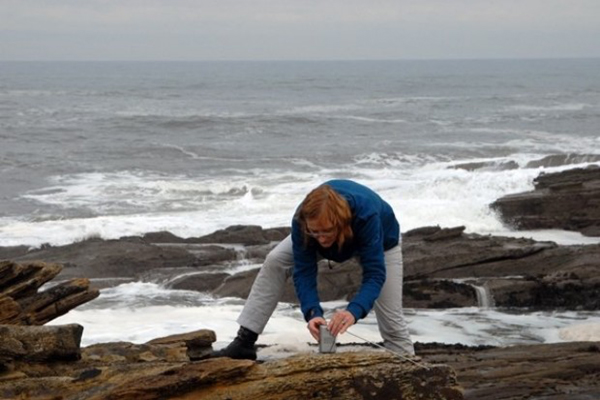 Photo: Isis Arts
Maia Urstad
Maia Urstad is an artist working at the intersection of audio and visual art. She graduated from The Bergen National Academy of the Arts in 1981 whilst a member of ska/new-wave group 'Program 81', releasing 4 records and touring between 1979-84.
In the 80s, her artistic medium migrated toward sound experimentation, and she has since 1987 worked with sound in various art projects, installations, site-specific concerts, theatre and films in Norway and internationally.
Her work involves integrating sound into specific locations. Recent practice includes outdoor and indoor sound installations and performances, using CD and cassette-radios for both sound transmission and as sculptural objects, commenting on the temporary nature of present technology. The sound-textures for these projects are made from found/concrete sound sources, particularly signals from radio broadcast and telecommunication. At present she is investigating multi-channel FM transmissions sent to multiple radios as sound installations and performances.
Maia Urstad curates and produces sound- related art projects and exhibitions through her company 'Maur Prosjekter', and has collaborated with a wide range of artists, curators and producers over the years. She has been awarded The Norwegian Governments working grant for artists 2008 - 2010.
She is a member of freq_out, a group sound installation curated by C.M.von Hausswolff and a founding member of Lydgalleriet(N), a sound based art gallery in Bergen, Norway. Maia Urstad is published by Touch Music (MCPS).
More >>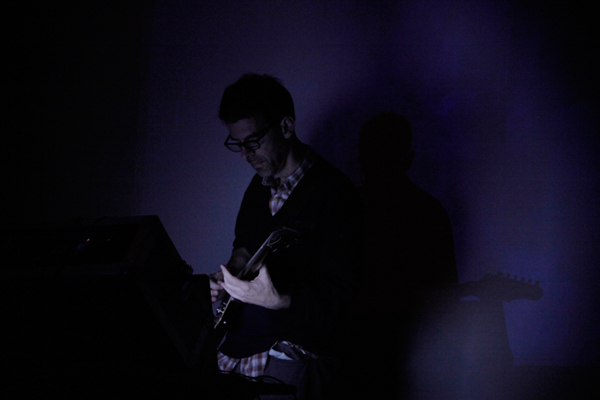 Photo: Jessica Soumphontphakdy
Stephen Vitiello
Stephen Vitiello is an electronic musician and media artist. His sound installations have been presented internationally, including exhibitions at the Museum of Modern Art, the Whitney Museum of Art, the Cartier Foundation in Paris and on the High Line in New York City. CDs have been published by such labels as New Albion, Sub Rosa and 12k. As a collaborator, he has worked with numerous musicians and artists including Pauline Oliveros, Scanner, Steve Roden, Taylor Deupree and Ryuichi Sakamoto.
More >>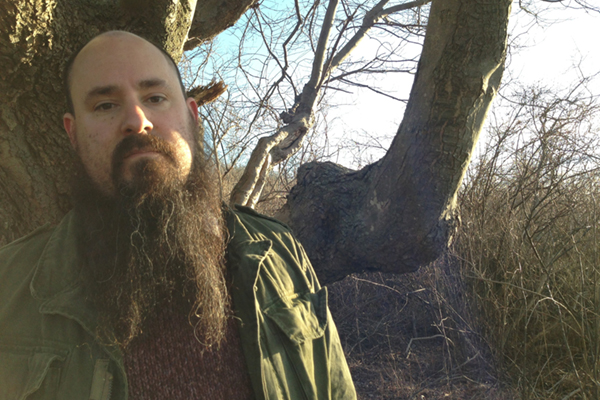 Keith Fullerton Whitman
Keith Fullerton Whitman is a musician currently based in Cambridge, MA. Starting in the mid-1990's while working on a "Music Synthesis" Degree at Boston's Berklee College of Music, Keith began exploring electronic music's many facets, eventually yielding dozens of full length albums, singles, remixes, and compilation appearances for influential labels such as Kranky, Editions Mego, PAN, Planet µ, Carpark, Room40, Amethyst Sunset, Amish, NNA Tapes, No Fun Productions, Agents of Chaos, Arbor, Digitalis Limited, Ekhein, Heavy Tapes, Rare Youth, Root Strata, and many more.
These days his creative energies are largely put into the continued development of a truly "Live Electronic Music," incorporating an ever-changing hardware-based modular system that allows for a complexity of sound & vision that had previously only been available via software-solutions. While this work has recently manifested itself as a pair of albums for Editions Mego entitled "Generators" & "Occlusions," it's largely intended for the stage.
Over the past 15 years, Keith has given over 500 performances of his music - everything from solemn held-tones to pointillist reckless-abandon - at venues ranging from "Punk" basements to some of the most celebrated European & North-American festival stages such as Akousma, CTM, Dissonanze, Electronica En Abril, Kontraste, LUFF, Mutek, Novas Frequencias, Présences Électroniques, Skanu Mesz, Sonic Acts, Suoni Per Il Popolo, Unsound, Werkleitz, etc. In addition, he has given dozens of talks, taken part in Colloquia, set up fIlm & audio installations, and organized music festivals, concerts for other performers, and film events in the Boston area & beyond.
He has collaborated both on stage and on record with Oren Ambarchi, Rhys Chatham, Tony Conrad, Greg Davis, Deerhunter, JD Emmanuel, Lawrence English, Mark Fell, David Grubbs, Michael Karoli & Malcolm Mooney (Can), Eli Keszler, Felix Kubin, Alan Licht, Matmos, Geoff Mullen, Benjamin Nelson, Charlemagne Palestine, Terry Riley, Ben Vida, and countless others. He is also known for his performances and realizations of works by composers such as Phill Niblock, Dick Raaijmakers and Conrad Schnitzler. He has composed for dance, and his music has been set to motion by choreographers & dance ensembles including Chantal Yzermans (at the Merce Cunningham Dance Studio,) the Andersson Dance Company, and the NYU New Music and Dance Ensemble. He has supplied music and sound-design for several video game & "music for picture" projects, advertisements, and assorted environments.
A 2011 joint commission from Sonic Acts, Kontraste Krems, and Le Groupe de Recherches Musicales (GRM) led to a week-long session in the fabled INA-GRM studios in Paris, during which Keith realized a life-long dream, completing an 80-channel, long-form Musique Concrète work entitled "Rythmes Naturels" utilizing many of the idiosyncratic early-electronic instruments held in the studio's archive
Since 2003, in his spare time, he has helmed a highly specialized experimental-music distribution company out of his studio / office / work-space in Porter Square, Cambridge, MA named "Mimaroglu Music," charged with helping labels & artists all over the world with the preparation & dispersion of their tangible music artifacts. Prior to this he was the Sales-Manager of noted New England distributor Forced Exposure, for whom he personally penned hundreds of "capsule" descriptions of catalogue new-arrivals - a tradition he keeps alive to this day with Mimaroglu.
More >>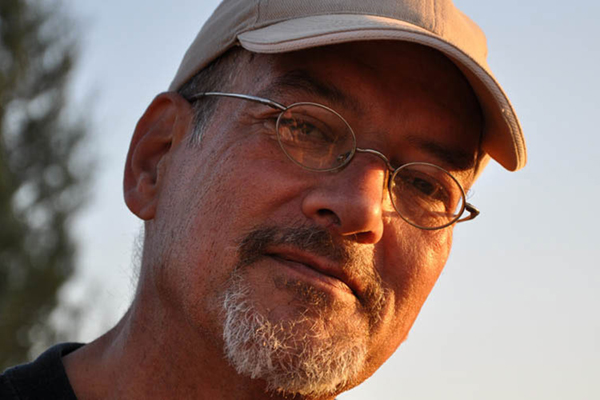 Amnon Wolman
Amnon Wolman is a sound artist, composer and composition teacher whose work is presented by various soloists, performance organizations, galleries, and museums. Publications of some of his audio and text works are available commercially and on the web. He lives with his partner Eyal Levinson in Kfar Vradim, Israel, and aids those pursuing a just treaty between Israelis and Palestinians.
More >>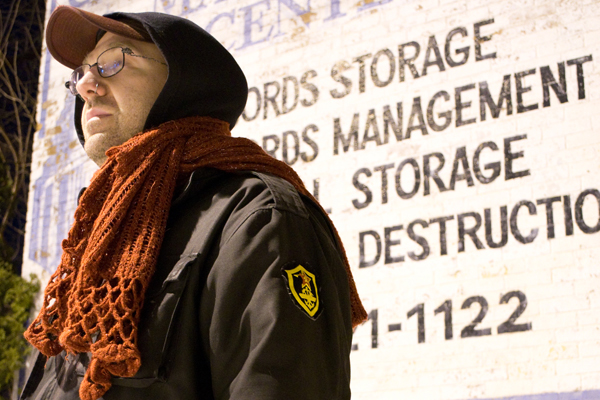 Work/Death
A long time staple of the Providence noise scene, Work/Death (Scøtt Reber) doesn't have easy explanations for anyone. The perception of air vibrating in a room, the investment of meaning into formal constructions and abstract procedures. Organized sound, orchestrated noise, disintegrated music regenerated again.
More >>


c + p 2009 – 2023 Estuary Ltd. |
estuary-ltd.com