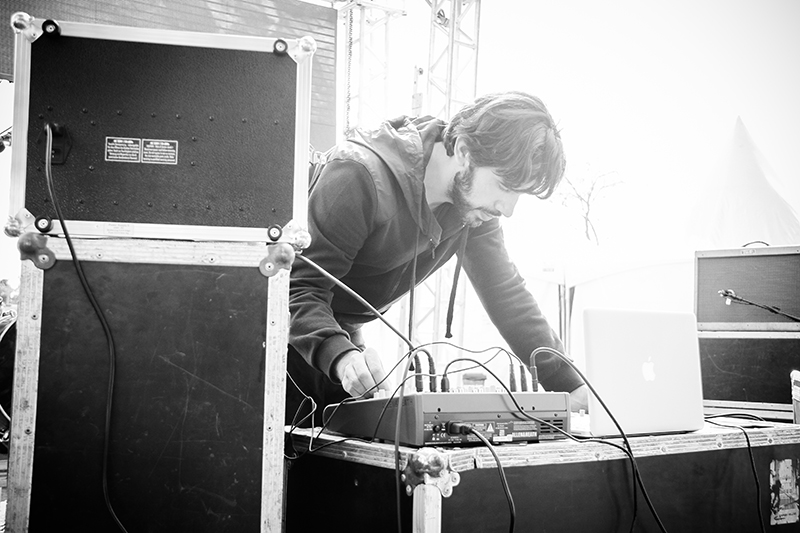 MYMK
Native of Brasilia, Bruno Sres (born 1978) is a sound artist recording under the moniker MYMK.
Sres has released four albums since 2015, incorporating melody and structure delivered through processed instrumentation and filtered electronics. As a musician, Sres has grown accustomed to hearing sound as music: since his earliest memories, the things that have resonated with him have been the ones that have overwhelmed him in a sensory way. From "Jeopardy" (2015) to the "Memory Fog" (2017), the Brazilian solo artist uses "sonic fragments like pieces of clay" (Richard Allen, 'A Closer Listen'), maintaining a close attention to textural detail.
Sres briefly moved to Berlin in 2017 to record 'Garlands,' a forthcoming album drenched in glossy timbres and braying rhythms highly influenced by the city's cadences. 'Garlands' is about taking a broader view: it's about fostering an increased sense of inclusivity. These are times of equity turmoil and reactionary turns (that believe nations are under threat and must be kept white at all costs). 'Garlands' is an invocation for diversity.
More >>


c + p 2009 – 2023 Estuary Ltd. |
estuary-ltd.com